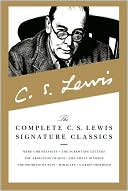 C. S. Lewis was born on this day in 1898. After a long and varied career as writer and scholar, Lewis died on the same day as John F. Kennedy's assassination, as did Aldous Huxley. As Lewis's and Huxley's biographers have pointed out, this coincidence shifted attention away from both men's careers. In Lewis's case, the recent Narnia movies have more than righted things by triggering a handful of biographies and memoirs, plus a tide of critical studies and new editions published over the past five years.

Included in C. S. Lewis Remembered (2006) is an essay by the eminent British Renaissance scholar Alastair Fowler. "C. S. Lewis: Supervisor" pays tribute to Lewis the Oxford scholar, even while admitting that he was, in many ways, a poor choice to oversee Fowler's doctoral studies. Meetings often lost focus as Lewis galloped through whatever books, ideas, allusions, and quotations sprang to mind. Few could keep up on the scholarly ride, though Fowler found it great fun:
Lewis has been called "bookish" — a dumbed-down response. Of course he was bookish; hang it, he tutored in literature. Even standing on the high end of a punt in a one-piece swimming costume with a single shoulder strap, about to dive, he had time for a quotation….
A quotation in Latin, of course, though it might as easily have been in a handful of other languages. As evidence of Lewis's remarkable memory, Fowler cites an anecdote reported by Kenneth Tynan, another of Lewis's students, about a game he liked to play:
Tynan had to choose a number from one to forty, for the shelf in Lewis's library; a number from one to twenty, for the place in this shelf; from one to a hundred, for the page; and from one to twenty-five for the line, which he read aloud. Lewis had then to identify the book and say what the page was about.
Fowler's essay concludes with a lament not so much for "the great reader Lewis" as for the post-bookish university that replaced him:
He had been laughed at for offering himself as a specimen of Old Western culture. But he proved in actuality to be one of the last of a threatened species. Before he died, he wrote, optimistically, of the tide turning back to literature. In the event…[u]niversities submitted to bureaucratic management, dons morphed into accountants, training replaced education, and Theory displaced literature. Reading simplistic codes, supplying false contexts, pursuing irrelevant indeterminacies or tell-tale "gaps": these have proved no substitute for the memorial grasp of literature.
---
Daybook is contributed by Steve King, who teaches in the English Department of Memorial University in St. John's, Newfoundland. His literary daybook began as a radio series syndicated nationally in Canada. He can be found online at todayinliterature.com.