Royal baby-watching in Great Britain, past and present.
---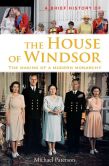 A Brief History of the House of Windsor: The Making of a Modern Monarchy
By Michael Patterson
This week's new addition to the home of the Duke and Duchess of Cambridge likely extends the Windsor dynasty well into the 21st century. But during World War I, the great dynasties of Europe were falling apart in their refusal to adjust to modern times. Enter the House of Windsor – young, loyal to its people, and extremely adaptable. In this informative look at today's royal family, Michael Paterson confirms the Windsors' enduring relevance in sustaining a nearly century-long reign.
---
By Daniel Jones
There was a time when the question of who would inherit the English throne was a matter of bloodshed. In this gripping history, Daniel Jones deftly recounts the bloody trajectories of the medieval monarchs — Richard the Lionheart and the Crusades, King John and the Magna Carta — and their violent, impassioned struggles to maintain the throne in a war-addled empire. A Game of Thrones author George R.R. Martin cites the Plantagenet dynasty and its brutal Wars of the Roses as a huge influence on his wildly popular fantasy series, and it's easy to see why.
---
By Hilary Mantel
Henry VIII is brilliantly reimagined by Hilary Mantel in her fictionalized account of the Tudor king and his unfortunate wives — specifically, their lifelong struggle to produce a male heir. Chronicling Henry's passionate and doomed relationship with Anne Boleyn, as well as his complicated rapport with the ambitious Thomas Cromwell, Mantel creates a rich dramatization of the most notorious English king in history. Winner of the 2009 Man Booker Prize.
---
George IV: The Rebel Who Would be King
By Christopher Hibbert
Sometimes an heir is not one for which the royal court would hope. Condemned by his subjects for elaborate spending during wartime and largely shunned by his father, George III, George IV was an unwelcome heir to the throne. Yet as Christopher Hibbert's excellent biography reveals, he was also misunderstood. A dedicated patron of the arts, George IV provided the foundation for King's College and London's National Gallery, greatly impacting the future of English culture and education.
---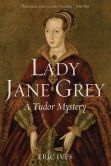 Lady Jane Grey: A Tudor Mystery
By Eric Ives
On other occasions, an extended family member is seated upon the throne. When King Edward VI died suddenly in 1553, his cousin Lady Jane Grey assumed the throne as queen of England — and was unceremoniously beheaded two weeks later in a plot initiated by Edward's illegitimate half sister, Mary. This revealing look at one of the greatest scandals in Tudor history is an adroit, compelling portrait of Lady Jane — a woman of poise and great integrity, caught in the wrong place at the wrong time.