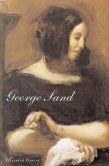 On this day in 1804 George Sand (Aurore Dupin) was born. Sand's novels were as popular in nineteenth-century France as Charles Dickens's were in England, but for many now it is her life that attracts most attention: her cross-dressing, her cigars, her feminism, her bisexuality, her relationships with Chopin and other leading figures (de Musset, Delacroix, Flaubert, Balzac, Liszt) in literary-artistic Paris.
In A Winter in Majorca, Sand describes the legendary high note of her relationship with Chopin, a four-month island retreat undertaken so that his tuberculosis might improve and that he might work in peace. Sand has a reputation for adding a romantic novelist's polish to her autobiographical writing, but the facts make for an evocative tale. Fearing contagion, the local authorities banished the couple to an abandoned hilltop monastery; Chopin's health steadily deteriorated in the cold, damp climate; he was forced to compose on a cheap, untuned local piano while waiting for his own instrument to arrive from Paris, the delicate Pleyel finally hauled in a farm cart over the last five miles of mountain road; the desperate flight home in February, the couple and the piano now on a cargo boat filled with pigs, Chopin coughing "basins of blood." During their stay, Chopin composed at least some of his Preludes; here is Sand's account of No. 15 in D-flat Major, traditionally entitled "Raindrop":
There is one that came to him through an evening of dismal rain — it casts the soul into a terrible dejection. Maurice and I had left him in good health one morning to go shopping in Palma for things we needed at our "encampment." The rain came in overflowing torrents. We made three leagues in six hours, only to return in the middle of a flood. We got back in absolute dark, shoeless, having been abandoned by our driver to cross unheard of perils. We hurried, knowing how our sick one would worry. Indeed he had, but now was as though congealed in a kind of quiet desperation, and, weeping, he was playing his wonderful Prelude. Seeing us come in, he got up with a cry, then said with a bewildered air and a strange tone, "Ah, I was sure that you were dead…." His composition of that night was surely filled with raindrops, resounding clearly on the tiles of the Charterhouse, but it had been transformed in his imagination and in his song into tears falling upon his heart from the sky.
---
Daybook is contributed by Steve King, who teaches in the English Department of Memorial University in St. John's, Newfoundland. His literary daybook began as a radio series syndicated nationally in Canada. He can be found online at todayinliterature.com.