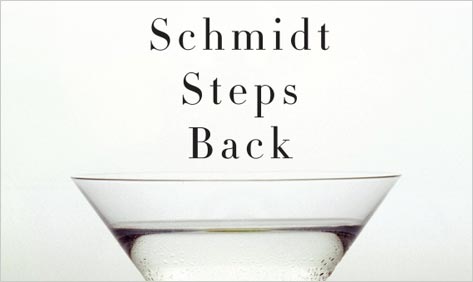 Louis Begley was fifty-eight and a partner in the prestigious law firm Debevoise & Plimpton when he began his literary career with Wartime Lies (1991), the quasi-autobiographical account of a young Jew's tenuous survival in Nazi-conquered Poland. But he soon turned his talents to the manners, mores, and malignancies of the privileged One Percent. The very, very rich as well as the merely rich professionals — lawyers, psychiatrists, bankers — who attend them populate the eight Begley novels that have been published since his debut. Albert Schmidt, who, like Begley, was a top-notch, Harvard-educated attorney in a white-shoe firm, made his first appearance in About Schmidt (1996) — a novel that shares almost nothing with Alexander Payne's 2002 screen adaptation, starring Jack Nicholson, except the title. Widowed, troubled by his only daughter's marriage to a deceitful shyster, and smitten with a twenty-year-old waitress, Schmidt returned for an encore in Schmidt Delivered (2000). His reemergence twelve years later, in Schmidt Steps Back is cause for celebration. Like Leslie Epstein's Leib Goldkorn, Richard Ford's Frank Bascombe, Philip Roth's Nathan Zuckerman, and John Updike's Harry Angstrom, Begley's Schmidt is a character on whom author and readers are loath to close the book.

Schmidt Steps Back opens on New Year's Eve, 2008, as Schmidt exults in the advent of an exciting new president, "after eight years of the darkest misrule in American history" and, even more fervently, anticipates the arrival from Paris of Alice Verplanck. At seventy-eight, Schmidt is still potent and randy, and he has fallen utterly in love with Alice, fifteen years his junior. He looks forward to ecstatic days with her at his house in the Hamptons. The narrative soon flashes back to and proceeds from 1995, when a condolence call on Alice after the death of her husband, Tim, the Paris director of Schmidt's firm, leads to a passionate affair. Erotic complications produce a bitter break, and the end of the novel circles back to the beginning and the prospect that Alice and Albert might reunite and live happily ever after — at least for the decade or so that might remain of his life. Begley tracks Schmidt's fortunes with public events (Oklahoma City bombing, Clinton impeachment, Bush v. Gore, 9/11, the invasion of Iraq, Guantánamo), offering the tantalizing hope that the Obama inauguration portends personal and national renewal.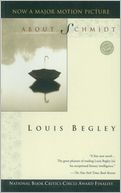 It is not necessary to have read About Schmidt and Schmidt Delivered to appreciate Schmidt Steps Back as a thoroughly absorbing and self-sufficient study of a character whose best friend, the filmmaker Gil Blackman, tells him: "What a self-defeating asshole you can be." Even in retirement, Schmidt maintains the deliberative ways of the lawyer he was. But his judicious temperament does not keep him from blundering, and it ensures agonizing guilt when blunders occur. Not only does he sabotage his relationship with Alice; his liaison with Carrie, a working-class beauty younger than his daughter, earlier threatened his family and his career. By the beginning of the new novel, Schmidt is reconciled to the fact that Carrie will marry someone else but give birth to a baby that could be his.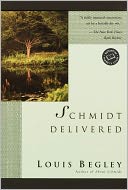 Charlotte, Schmidt's daughter, is also pregnant, but she seems more eager to nurse grievances than his grandson. She refuses to speak to her father except to extort large sums. Charlotte is goaded into filial hostility by her adulterous husband, Jon Riker, and his mother, Renata, an overbearing Jewish mother who, as a psychiatrist, has made a profession of nagging. Schmidt considers mother and son "dangerous evil monsters," but Renata tries to shame him into admitting that his enmity exposes his anti-Semitism. But Schmidt might well point out that some of his best friends are Jews — not only Gil Blackman but also Mike Mansour, a native of Egypt who has become one of the world's wealthiest men. Mike is a creature of generous appetites who uses his money and power to seduce married women but also for acts of genuine benevolence. He pays Schmidt's bills and gives him a job heading his philanthropic foundation, dedicated to advancing peace and justice in the world.

A less sympathetic Jew is Joe Canning, an obnoxious bestselling novelist whose invented surname erases traces of the Belorussian shtetl. Like Begley himself (né Ludwik Begleiter), cunning Canning resists being pigeonholed as a Jewish writer. "Who would want to stand in the shadow of Bellow and Roth?" asks Begley, who conjures up instead the shade of Henry James. Set amid sumptuous restaurants and hotels of New York, Paris, London, and Warsaw and written with exquisite attention to the nuances of wine labels and human awareness, Schmidt Steps Back is a steady step forward for writer who has earned a place among his literary models.