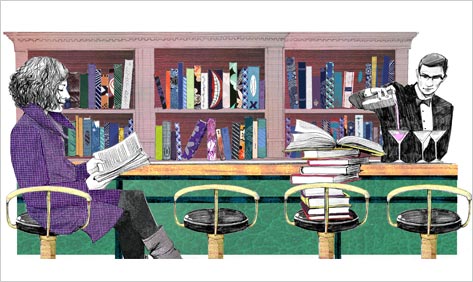 "After she got engaged in March, [one woman] said she worried that her hands looked a little too bony, with a bit of sun damage. This week, she is starting treatments with an aesthetician in Dr. Schulman's office, for a peel and some I.P.L. and possibly some injectables, that she expects will cost $1,000 to $2,000. 'I want my hands to look perfect for photos,' she said."
— "Raise Your Hand for an Engagement Selfie," The New York Times, 5/23/14
So you've gotten engaged, and spent thousands of dollars to fix your hands — and now your engagement ring photos look perfect. But what about all of the other pictures you're posting to your favorite social media sites? What's the point of your hands looking great when everything else looks… ordinary. Here at the Selfie-Improvement Institute, we offer a range of services designed to upgrade not just your engagement photos, but every picture you share. Here are our latest deals:
UPGRADE YOUR BABY. Nothing gets shared more often on social media than baby photos — so why shouldn't your baby look his or her best? We'll give your baby a luxurious head of hair — using all human hair, nothing synthetic, guaranteed — and straighten that smile — even before he's even able to smile on his own. We'll also teach your baby all the easy-to-capture-on-video skills that will impress your online acquaintances — pointing, cooing, laughing, even counting — in a wide range of languages. Yes, she'll need therapy down the road — but everyone you know will be impressed with your parenting well before that becomes an issue. Can't wait until he's born? We can Photoshop ultrasound images so
your baby looks his best even before anyone knows what they're looking at.
UPGRADE YOUR VACATION. So you didn't go anywhere fun this year? That doesn't mean you can't pretend you did. We'll bring a truckful of sand to your backyard and flood your driveway to give you the beachfront photos you were hoping would make your college roommate envy how your life has turned out. Need a spouse to pose with? We've got thousands of actors ready and waiting for your call. We've even got a warehouse full of clever street signs and poorly-translated instructions for you to point to and laugh, like you're having the time of your life in some exotic place no one else is cool enough to know about. You need photos out the window of a plane? We have more than we know what to do with. We can even put together a photo montage that makes it look like you've gone to space — you know, if you want to tell people you're an astronaut, or something.
UPGRADE YOUR DINNER. Are you one of those people who posts a picture of everything you eat? To be honest, there probably isn't anyone actually looking at those pictures — but if they were to accidentally click on one, you don't have to worry that they're not going to be impressed. Our food stylists can come to your home and make even the most mundane dinner look fabulous — sure, your tuna sandwich won't be edible after they cover it with a layer of shellac and glue in a perfect lettuce leaf, but who needs to eat when their friends are as blown away as yours will be. Is that a burger? Well, no — it's 100% plastic — but it sure looks like the juiciest burger anyone's ever taken off their brand-new grill. Telling everyone you're vegan now? That's fine — for an extra fee, we'll remove all the meat from your Instagram feed — and you won't even know it's gone.
UPGRADE YOUR PARENTS. There's nothing sadder than seeing a Facebook stream filled with wrinkles on Mother's Day, Father's Day, or whenever someone wants to wish some old relatives a happy anniversary. Being ancient doesn't mean you have to look it. We can help you give your aging parents the best gift of all – the gift of looking good in your social media stream. We will send a stylist to your parents' house, retirement community, or hospital bed to spritz up their wardrobe, spray them down with makeup, and hide that wheelchair before you show up to take that glamour shot everyone in your feed will envy. But don't worry — we promise not to make them look younger than you — because obviously that's even worse than if they look old, gosh.
UPGRADE YOUR EDUCATION. You don't have to be embarrassed by reunion photos anymore. We're selling degrees from top schools — along with invites to your brand new college reunion. But you won't know anyone there? We've got you covered — with all new friends! What about your actual friends who know where you went to school, and won't understand why you're lying about it? We'll brainwash them… or something like that. Nothing should stand in the way of you presenting the best possible image of your life to people who don't know you well enough to know the truth. Want a doctorate? We have a pile of dissertations around here somewhere, I'm sure of it. You can take a picture holding whichever one you want.
UPGRADE YOUR LIFE. Okay, finally, just face it — nothing about your actual existence is good enough to bother sharing with your friends. Our most comprehensive package gives you a brand new identity — a new, impressive name, a new, impressive face, a new, impressive job, a new, impressive family — and the latest in smartphone technology so you can take the clearest, sharpest pictures of all of it, to share with the new, impressive friends we'll sell you. Your selfies will never look better — because we guarantee that you won't recognize anything at all about yourself.