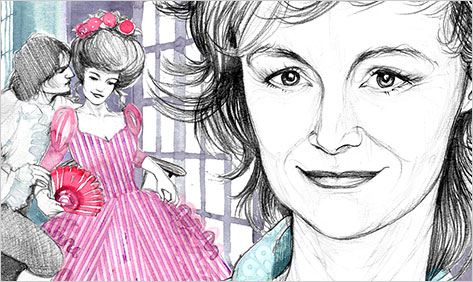 In my experience, everyone at a cocktail party has an idea of the perfect romance heroine. She's golden haired, gorgeous, sweet, plucky, sexy but naïve, sometimes virginal (but not for long), and looking for a man. Not a woman, not a dog, not a job (she's a kindergarten teacher): there's a space in her life and her bed for a guy, whether she admits it or no. In fact, as the five novels featured this month show, the perfect romance heroine often doesn't fit that blueprint. She might be consumed by ambition or a little bit Aspy. She might be a little scarred, a little too bruised by life to be thinking about a fling — or a ring. These women aren't looking for male companionship, in bed or out. And of course, that's precisely when they find it.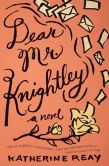 Katherine Reay's Dear Mr. Knightley kept me up until 2 a.m.; I simply couldn't put it down. The novel is a hybrid: written like epistolary literary fiction yet solidly romantic and veering into the coming-of-age territory that is now labeled New Adult. The heroine, Sam, is fascinating. She is an orphan who finds it hard not to speak in literary quotations (think Dickens and Austen), a habit that isolated her from her peers. An anonymous benefactor pays for her to go to the prestigious Medill School of Journalism, in return for which she has to write regular letters to "Mr. Knightley." Sam is brilliant, but she promptly starts failing every class — it turns out that journalism requires knowledge of the self. It requires honesty. Not to mention the fact that a mishmash of eighteenth-century literary quotes does not make for a riveting article on homelessness. If you've read Jean Webster's charming epistolary novel, Daddy Longlegs, you'll know where this is going. Webster wrote her book in 1919; Dear Mr. Knightley is a brilliant update. I absolutely loved the story of a rigidly bookish young woman who comes to know herself — not to mention the real Mr. Knightley.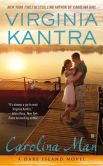 I've been enjoying Virginia Kantra's Dare Island series, and I think she's written the best one of all with Carolina Man. Her heroine, Kate Dolan, is not unlike Sam: she's awkward in relationships and doesn't even have a girlfriend. She, too, had a rough childhood that's left her with "fear of intimacy," according to her therapist. Knowing that fact does not mean that Kate can easily step outside her own boundaries or that she really wants to. As a lawyer specializing in domestic violence, Kate has developed a jaundiced view of men, so when she ends up in charge of an orphaned ten-year-old girl whose father is a deployed Marine, she's ready to fight for Taylor's happiness. Another wrinkle? Taylor is a secret baby: the Marine in question, Luke Fletcher, had no idea he had a daughter until his former girlfriend died. I love a secret-baby plot, especially with a heroic Marine thrown in, but the heart of this book is Kate and her cautious trip from self-imposed isolation back to human interaction with Luke and his daughter.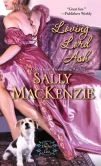 The heroine of Sally Mackenzie's Loving Lord Ash isn't looking for a man, even though she's a virgin…because she's been married for eight years. Jess's marriage to the Marquis of Ashton broke down before they reached their wedding night, and so she spends her time painting life studies of her male servants, all of whom are gay. Naturally, her husband believes she is cavorting with some or all, which means it's particularly unfortunate that he arrives to demand a divorce just when she's embracing a naked model. There's a crucial moment in this novel when Jess realizes that her life studies have become stale because she stopped painting with the heart: after the demise of her marriage, she closed herself away from almost everyone, suffocating her life and talent. Loving Lord Ash is a showcase for Mackenzie's sexy wit, and I found Jess to be one of her most interesting heroines.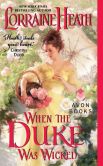 The heroine of Lorraine Heath's When the Duke Was Wicked is one of the most unusual Victorian-era heroines I've read in a long while. Lady Grace Mabry is a fiercely independent young woman with a enormous dowry. She is looking for a husband, but her standards are incredibly high — so high that it's plausible to say she's not really looking very hard, especially when she asks an old heartthrob, the Duke of Lovingdon, for help choosing that spouse. Name aside, Lovingdon is not a candidate for the role; his heart is scarred by the death of his beloved wife and child. In the years since, he's become a rake, sleeping with myriad women and gambling. He has sworn never to open his heart again to a woman. Grace has scars of her own that she refuses to share, even though they silently determine the boundaries of her search for a husband. Like Jenny and Sam, Grace has to own up to her own past and to her own feelings before she can woo a man. This book offers a wild ride of emotion: Lovingdon's true love for his dead wife plays counterpoint to the love he doesn't want to acknowledge. When the Duke Was Wicked is a tumultuous story of desire that overcomes the past for both hero and heroine.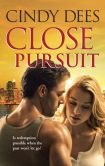 The heroine of Cindy Dees's Close Pursuit is pretty much the perfect heroine I described above: she's a golden-haired, plucky, sweet, nearly virginal kindergarten teacher. But she has definite ideas about men, and they do not include any male with a dangerous job, whether that means a military rank or a 007-style secret identity. When she sets off on a humanitarian mission in war-torn Zaghastan at the side of a brilliant, sexy doctor, Alex Peters, at first she thinks that he doesn't meet that description. Alex has a comfortingly Aspy bent; he's given to announcing facts such as that female mammals often give birth in bad weather. However, when Katie figures out that Alex is not just a brilliant doctor, she immediately knows he is not the man for her. Close Pursuit sends Katie and Alex on a wild ride, rocketing around the world with a newborn baby tucked in Katie's jacket. At one point, Alex says wonderingly that Katie is "so open," but that's not really the case. Alex doesn't know that Katie has her own CIA authentication code. And he doesn't realize that sometimes super-sweet kindergarten teachers are more brave than plucky, and more fierce (and sexy) than sweet.
---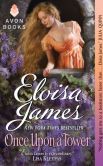 Eloisa James's latest romance is Once Upon a Tower; you can browse all of her books here.

You can check out Eloisa's past columns in the Archives, and if you'd like to get her reactions to romances as she reads them, follow her on Facebook or Twitter.
For sneak peeks at all of Eloisa's romances, please visit her web site at www.eloisajames.com.