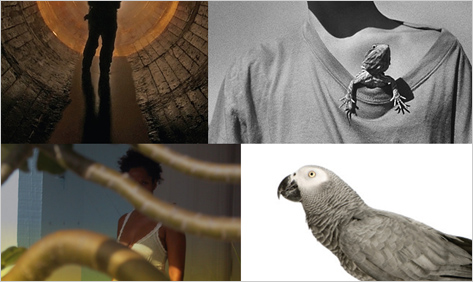 In the realm of the small presses, thirty-six years amounts to a geological era. To survive and flourish for nearly four decades is a proud accomplishment that is denied all but a few firms. Examples of contemporary indie publishers still vibrant at the outer edge of small press longevity include City Lights (founded 1953), Burning Deck (founded 1961), and Fiction Collective/FC2 (founded 1973). Just a tad younger than the youngest in that list comes Graywolf Press, established in 1974 by Scott Walker.
A non-profit since the middle of the nineteen-eighties, Graywolf has made its sterling reputation in the realm of fiction, poetry, memoirs and literary criticism. Their available backlist constitutes nearly three hundred titles spread across a wide range of styles and themes, and they regularly issue upwards of twenty new books per year. Partnered in various ventures with the College of Saint Benedict, enjoying a solid base in the nation's three-wolf-moon heartland of Minnesota, Graywolf has proven that quality endures.
Four of their most recent titles illustrate the publisher's commitment to variety and excellence.
Deriving unpredictable inspiration from both Donald Rumsfeld and Pliny the Elder, Nick Lantz delivers We Don't Know We Don't Know, a striking volume of poems that are necessarily rife, both amongst and inside themselves, with fruitful cognitive dissonance. "The Prophecies of Paracelsus" is radiant with medieval mysticism, while "Will There Be More Than One 'Questioner'?" rubs the reader's face in the bewildering human realities of torture. Employing both short, compact lines and complex broken ones, Lantz exhibits a feel for the epic noumena hidden within simple objects ("The anemones in the pale cave/gasping."). Likewise, he adroitly parses the tangled emotions webbing loved ones together. "'Of the Parrat and other birds that can speake'" offers a man's melancholy musings on the death of his mother. Meditative and piercing, this book limns the tug of war between eternal verities and their contemporary manifestations.
In Vanishing Point, Ander Monson has built himself a haunted labyrinth of identity confusion, at the center of which lurks a Minotaur named "Ander Monson." These recondite yet compellingly readable essays take off from simple journalistic launchpads — reporting for jury duty, Googling one's own name, recalling the juvenile delights of Dungeons & Dragons — but quickly enter a heady stratosphere where the interior life of the narrator bleeds out into the social networks that dominate our 21st-century life. Summoning up echoes of David Foster Wallace, Mark Dery and Douglas Rushkoff, Monson doggedly dissects the meaning of character and personality, using himself as lab rat. It's a bravura and scary self-spelunking.
Lightly salted with the lilting native patois of the Caribbean — specifically, the Virgin Islands of the author's birth — the stories in Tiphanie Yanique's How to Escape from a Leper Colony are elegant, quiet and sly meditations on love, status, race and family. Most are naturalistic. In "The Saving Work," two young islanders attending college in the USA deal with homesickness and first love. "Street Man" renders the inner life of a petty thug who possesses surprising depths of feelings. "Kill the Rabbits" is a triptych of three disparate lives intersecting during Carnival time. But here and there in this volume arise occasional eruptions of the macabre and surreal. "Canoe Sickness" details a bizarre psychic malady akin to that suffered by John Barth's weatherless Jacob Horner. And in the title piece, events at a refuge for lepers spiral into occult madness. Yanique establishes herself as a soul sister to writers such as Nalo Hopkinson and Tananarive Due.
Finally, Graywolf brings back into print in a preferred translation (by Margaret Jull Costa) a classic of Basque fiction, Bernardo Atxaga's Obabakoak. Nobly withstanding inevitable comparisons to the work of Latin American Magical Realists, Obabakoak chronicles an antique yet timeless village landscape, where a runaway orphan can be transmogrified into a white boar, and a small lizard, inserted into a child's ear, can warp a life. But the book exudes its own charmingly Old World ambiance distinct from the raw youthful frontier stylings of Garcia Márquez and others from that hemisphere. The section titled "In Search of the Last Word" is a Calvinoesque collage of intertwining stories rich with references to the great literatures of the world. Atxaga is heir to Kafka and E. T. A. Hoffmann, proudly embracing his European blood.