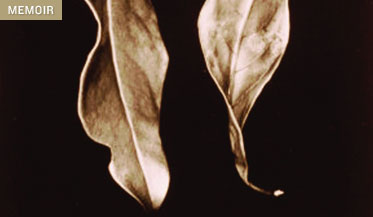 The old write to us from the past in language that seems to be clearer, less cluttered than our own. Think of V. S. Pritchett or Penelope Fitzgerald in their 80s, Patrick Leigh Fermor or P. G. Wodehouse nearing their 90s, all models still of accuracy and economy on the page. We should credit not their years, perhaps, but their time. Such writers inhabited a pre-electronic era when words were carefully expended and sentences retained a classical elegance. The opening of Wodehouse's 1935 novel The Luck of the Bodkins is a famous example: "Into the face of the young man who sat on the terrace of the Hotel Magnifique at Cannes there had crept a look of furtive shame, the shifty, hangdog look which announces that an Englishman is about to talk French."

And here is Diana Athill, in her new memoir Somewhere Towards the End, recalling the Bulgarian writer Elias Canetti: "He had a central European's respect for the construction of abstract systems of thought about the inexplicable, which is uncongenial to many English minds, and which caused him to overvalue his own notions to the extent of publishing two volumes of aphorisms." In one sentence, we have an immediate perception of Canetti's ego and his world, of British intellectual habits and of Athill's cool eye.

Such graceful compression, along with Athill's wit and honesty, make this slim memoir of her 91 years and her reflections on old age and death seem like an afternoon of easy conversation. Beneath this effortless, chatty style, however, lie decades of training. For over 50 years, Diana Athill was one of the 20th century's most respected book editors. Working with her friend and colleague Andre Deutsch, whose firm was the first to publish V. S. Naipaul, Mordecai Richler, and Brian Moore, among others, Athill edited John Updike, Stevie Smith, Margaret Atwood, and the like. She described that time in her previous memoir, Stet, and her childhood in the sweet recollection Yesterday Morning, the latter written when she was 85. There are echoes of both books here, but Somewhere Towards the End — being about the end — is necessarily more distilled. The novelist Jean Rhys, for example, materializes briefly but vividly when Athill recalls a phrase that Rhys used "usually about being drunk: 'I was a bit drunk, well very.' She never said 'I was a bit sad, well very' about being old, but no doubt she would have done if she had not hated and feared it too much to speak of it."

Athill, at least on the page, neither hates nor fears being old. Frustrated often by the daily reality of decline and saddened by the prospect of leaving a beloved life, she is, above all, practical. Never smug and never inspirational ("Perish the thought," you hear her say) she begins her memoir with the mild disappointment of ordering a tree fern for her garden, receiving a tiny seedling, and realizing that she will never see it grow to maturity. In the book's postscript, however, she concludes "I was right in thinking that I will never see it being a tree, but I underestimated the pleasure of watching it being a fern. It was worth buying." She leaves the reader to supply the echo: "It was worth living." It clearly was and still is.

Born in 1917, Athill grew up on her grandmother's country estate in Norfolk (her father, a British Army colonel, was often away, and her mother had strayed romantically). At five, she fell in love with the gardener's son. "I doubt whether I ever spoke to Denis, but I did, with great daring, spit on his head out of the lavatory window." It was the first of many attachments, the most painful, perhaps, being an early engagement, abruptly ended by Athill's fiancé. "t was not until Paul jilted me that I saw that women, too, could be cheered up by sex without love," she writes, breezily describing some wartime and postwar affairs. When Athill was 44 she met the Jamaican playwright Barry Reckford; the two became lovers and then lifetime companions, Athill's patience being tested not by his affairs (she, too, indulged) but by his deteriorating health. Yet even their shared journey through an often Kafkaesque medical world is described with refreshing candor: "And my word, the difference ?225 can make!" Athill observes when Reckford pays to see a private consultant.

Vivid and affecting descriptions of sickness and death — chiefly the death of her mother — occur toward the end of the book, but they are not its culmination. This memoir meanders, in the best possible sense, and we happily follow its graceful digressions. Recollections of love, sex, and waning sexual appetite spark thoughts on religion and atheism. These, in turn, prompt musings on bed and sleep when Athill reports that Anthony Burgess, in his introduction to a book on beds that she edited, "?said he loathed them because he was afraid of going to sleep and needed to outwit his fear by letting sleep catch him unexpectedly in a chair or on the floor." Athill the atheist, by contrast, adores her bed: "From which it may correctly be deduced that I myself have never been enough troubled by to want to envisage an afterlife." The prospect of immortality is, we suspect, not only too fanciful but too grandiose for this sensible woman, who regards our doomed species as "differing from the dinosaurs only in contributing a good deal more than they did to our own fate."

As an editor and as a friend to artists, Athill encountered some monumental egos. Indeed, as a child of the British Empire, she was born into a monumental ego, that of the ruling class. But this "tribal smugness" was tempered, in her view, by three rules: "?one was supposed not to be a coward, not to tell lies, and above all not to be vain and boastful." And not, presumably, to write a confessional memoir. Athill is regarded as a pioneer of this somewhat debased genre, yet here, once again, she elevates it with deceptive ease. "I can speak only for, and to, the lucky," she cautions when describing her late-life consolations — friendship, books, art, music, her garden — and the largely merciful deaths that she has witnessed. Examining not her conscience but her character, she regrets chiefly "a stubborn nub of selfishness somewhere in the middle which made me wary of anything to which one has to give one's whole self," and "whenever having had the guts to escape the narrowness of my life." That last description rings false, only because Athill has convinced us too well of the opposite.