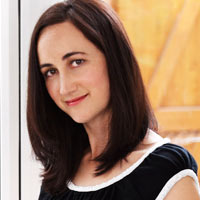 Sophie Kinsella writes:
"A perfect wedding is no good for an author. There's a reason that most fairy stories end abruptly: 'And they lived happily ever after. The End'. They might just as well end 'Booooring….' No-one wants to read about calm, easy times. No-one wants to read about the perfect wedding that went off without a hitch. As readers, we like drama; interruptions; intrigue. But does such drama ever happen in real life?
If my experience is anything to go by: absolutely. Perhaps the most dramatic wedding I ever attended was that of a friend from university. She got married in our old Oxford chapel on a very hot day. Too hot, it turned out: she fainted at the altar. She had to be carried out on a makeshift wooden stretcher, whereupon a bunch of tourists got very excited and thought this was perhaps a 'quaint British custom' of carrying the bride out of the chapel. While her husband-to-be was frantically fanning her, the tourists were jostling, trying to take photos of her. It was pure farce. (She did revive, thankfully, and the wedding carried on.)
I have been at a wedding where the best man mistakenly toasted the ex-girlfriend rather than the bride. (Ouch.) I have been at a wedding where the groom's romantic outdoor serenade of his bride was interrupted, unromantically, by a road-sweeper.
Honeymoons, though less public, are equally prone to disaster and farce. My own honeymoon began well – we were in a beautiful hotel room in the Cotswolds with a four poster bed and romantic window seat. I immediately rushed to the window seat and sat down to enjoy the view…. but I should have looked where I was sitting. I had sat on a wasp. (Ouch again.)
All of these real-life occurrences help to inspire my fiction. I would never put a real-life incident into a book, but what I try to capture is that sense of disbelief, panic and sometimes hysteria that occurs when disaster strikes. I sometimes feel sorry for my fictional heroines – I put them in so many ridiculous, farcical situations. Lottie, the heroine of my new book Wedding Night, suffers an unrelenting catalogue of catastrophes on her honeymoon; I was cringing even I was writing it.
But another lesson that I've learned from real life is that humans are pretty resilient. If disaster strikes in one direction, we try another direction. We don't give up. We press on; we learn; we adapt. And the most important thing is to keep a sense of humour.
I would never have planned to be stung by a wasp on my wedding night. It's hardly the most romantic occurrence in the world. But looking back now, I remember it fondly. Nothing is perfect, nor should it be – not a wedding; not a honeymoon. No marriage is perfect either, not even in the fairy tales. So we might as well get used to the little – and big – setbacks from the start. If I were a wedding planner I wouldn't plan to give my clients a 'perfect' wedding. I'd plan to give them a 'wonderful' wedding. There's a difference.
As my latest book is called Wedding Night, I have chosen a list of my favourite books with a wedding theme."
---
The Age of Innocence
By Edith Wharton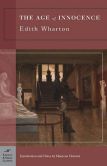 "One of my favourite books: a wonderful, bitter-sweet love story set in the upper-class society of 1870s New York, with a wedding as its central event."
---
Great Expectations
By Charles Dickens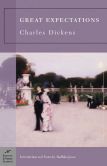 "Not a 'wedding' book exactly but I include it purely for the character of Miss Havisham in her yellowing wedding dress: the spectre of what happens when it all goes horribly wrong…"
---
Pride and Prejudice
By Jane Austen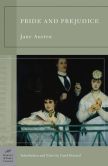 "This novel is all about marriage: no-one has ever written about the institution with quite the clear-eyed precision of Ms Austen."
---
The Pursuit of Love
By Nancy Mitford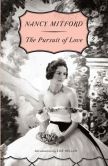 "A witty, delicious, yet moving novel, charting the progress of one upper-class English family through various stages of love and marriage (not necessarily at the same time)."
---
Another Woman
By Penny Vincenzi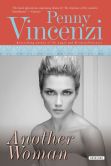 "This fabulous contemporary page-turner begins with a bride's disappearance on the morning of her wedding and the slow realisation that she is not the woman she appeared to be."
---
Otherwise Engaged
By Suzanne Finnamore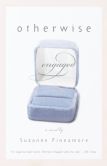 "A wry, very funny account of an engaged woman getting more and more stressed as she prepares for her upcoming wedding."