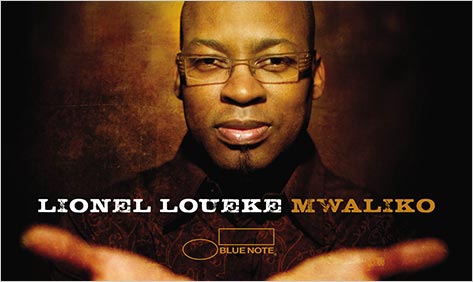 Every few years, certain pundits state that jazz is an endangered species, citing as evidence the genre's shaky economics, slender market share, and an audience comprised, as Daily News pop critic Jim Farber snarked in early March, of "intellectuals, arty types, and those over the hill." This trope most recently popped up in an August 2009 Wall Street Journal column by culture critic Terry Teachout, who offered National Endowment of the Arts survey data that fewer Americans attend jazz concerts today than did a quarter century ago to support the thesis, "Nobody's listening."
No sensible observer can deny that jazz operates under the radar of both the pop culture and highbrow police. But, as is evident on the small sample of intriguing early 2010 releases discussed below, jazz—the ultimate syncretic art form—is classic long-tail territory. The talent pool is international, multi-lingual, qualified as never before to draw upon and reframe the music's entire history on a worldwide playing field with an ever-increasing lode of raw materials.
Guitarist Lionel Loueke, from Cotonou, Benin, brings an attitude of "mwaliko," the Swahili word for "welcome," to a series of duo encounters with bassist-vocalists Esperanza Spaulding and Richard Bona, Benin-born diva Angelique Kidjo, and state-of-the-art twentyish drummer Marcus Gilmore on his new Blue Note album of that name. All the aforementioned are hard core individualists, as is Loueke, who, over less than a decade in the public eye, has earned peer esteem and a high Q rating for reimagining his instrument as a phantasmagoric, real-time Afro-Western orchestra. In interpreting this heady brew of traditional Beninese songs, Afropop, balladry, and modern jazz, Loueke draws on enough extended techniques, fractal time signatures, and substitute chords to satisfy the most hard core jazzhead, but his imperatives are lyric, as evidenced by the lilting tenor voice with which he accompanies his improvisations on the duos and on three brainily soulful triologues with bassist Massimo Biolcati and drummer Ferenc Nemeth, his steady partners for much of the decade.
With Highway Rider [Nonesuch], Brad Mehldau takes a break from documenting his trio and solo interests for an ambitious investigation into what used to be called "Third Stream." It's a cohesive, organic 15-piece suite on which Mehldau references and weaves seamlessly into his own argot a host of dialects—classical music, swinging and odd-metered jazz, rock, flamenco, and the blues. Mehldau's piano and Joshua Redman's tenor or soprano saxophone are the primary solo voices, improvising in real time with a two-drummer edition of Mehldau's working trio and a large chamber orchestra. Both rise to the occasion—Mehldau conjures an unending stream of melody; Redman uncorks inflamed, erudite responses to the full ensemble.
That Yoruba rhythms, Spanish melodies, East-European folk music, trans-Caribbean dialects (danzon, rumba, timba, and New Orleans streetbeats), and jazz syntax all contribute to Cuba's musical palette is apparent on Akokan [Justin Time], by Havana pianist Roberto Fonseca. Linked to the Cuban music timeline both by professional association with various Buena Vista Social Clubbers and by family ties (his mother's first husband was piano icon Chucho Valdés), Fonseca projects both deep lyricism and über-chops—vocal turns by Mayra Andrade and Raul Midón add to the fun on this tour de force.
Pathways [Dare2] is the recorded debut of Dave Holland's octet, the latest episode in a forty-five year career distinguished by inspired musicianship across a 360-degree range of styles. It's an ensemble of A-list improvisers, Holland not least among them, and they navigate with intense panache the episodic themes, elegant harmonic progressions, polyphonic lines, and global array of interlocking grooves that distinguish the leader's charts. As always, Holland's resonant basslines carve out logical pathways through which all members roam freely.
The notion that jazz is "the sound of surprise" is palpable throughout Paul Motian's Lost In A Dream [ECM], an all-ballads location date on which the iconic drummer, 78, prods saxophonist Chris Potter and pianist Jason Moran, both post-Boomers, to heights of introspective expression. Motian's laid-back, minimalist parsing of rhythm and timbre is a fixture on the jazz soundscape; at once loose and swinging, he plays ideas instead of patterns, gradually escalating the flow from floating rubato to ametric fire.
Artistic documents of such quality—and we could name another ten—don't denote an art form on life support. Multi-instrumentalist Sam Sadigursky transforms 18 poems into pithy, audaciously orchestrated art songs, sprechstimmed by nine vocalists, on Words Project iii: Miniatures [New Amsterdam]. Notes and tones speak louder than words on 26-year-old New Orleans trumpeter Christian Scott's genre-mashing Yesterday You Said Tomorrow [Concord], a meditation on post-Katrina race relations in the Crescent City. On Men of Honor [High Note], 33-year-old trumpet master Jeremy Pelt and a quintet of A-list peers blow up a storm, affirming that the ethos of straight-ahead, hard core swing is very much part of the 21st-century context.
The truth of the matter is that jazz is adapting to the times. So is its audience. As the late Lester Bowie once put it, "it all depends on what you know."