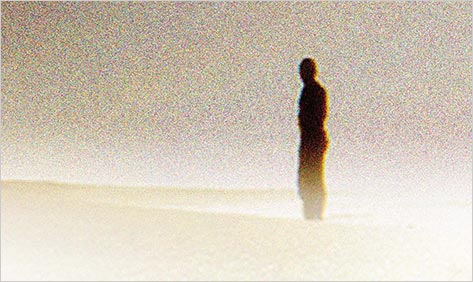 John Coetzee is dead, and you can feel his relief on almost every page of Summertime. It's hard to imagine a more liberating conceit for an author as private and elusive as J. M. Coetzee, who has artfully constructed a second self through a trilogy of third person "fictionalized memoirs" — to use his U.K. publisher's inelegant designation — of which Summertime is the concluding volume. Viking, Coetzee's American publisher, stakes its territory more firmly: "Fiction by the author of Disgrace" declares the book's cover. Clearly, those looking for a faithful rendering of the man in question should consider themselves warned.
In a 1999 profile in The New Statesman, the writer Rian Malan called Coetzee "a man of almost monkish self-discipline and dedication," and added, "A colleague who has worked with him for more than a decade claims to have seen him laugh just once. An acquaintance has attended several dinner parties where Coetzee has uttered not a single word." But killing himself off in his latest book has had a salutary effect, and given how much energy Coetzee devotes to speaking ill of the dead, it might come as a surprise that Summertime is quite funny. The surprise is all the greater given the almost arid seriousness that informs Coetzee's humorless but morally engaged body of work, a Booker- and Nobel-winning oeuvre forged in the crucible of apartheid.
At any rate, Summertime bears a closer relation to Coetzee's last novel, Diary of a Bad Year, than to the preceding memoirs, Boyhood and Youth. The self-portrait is familiar and consistent: "He is well aware that his failure as a writer and his failure as a lover are so closely parallel that they might as well be the same thing," he writes in the closing pages of Youth, and not much has changed. But whereas the first two memoirs are conventionally linear in form, Summertime recalls Bad Year's elliptical, postmodern form.
Summertime is composed of a series of five transcribed interviews conducted by an Englishman called Mr. Vincent, who is at work on an unauthorized, posthumous biography. The interviews, bookended by unfinished fragments presumably from the notebooks of John Coetzee, focus on his hopelessness with women: Julia recalls a brief affair with Coetzee; his alternately adoring and frustrated cousin Margot listens and comments as Vincent reads back his rewriting of their earlier interview; Adriana, the Brazilian dance instructor and mother of one of Coetzee's students, remembers rebuffing his feeble advances; Martin J., a fellow academic and the lone male, coolly appraises his famous friend; and Sophie, another fleeting love interest, recalls their brief, politically tinged affair. (Interestingly, the fictional Coetzee only has affairs with married women — or perhaps that's all his biographer cares about. Summertime forces us to constantly reconsider our interpretations of what we're reading.) Out of this kaleidoscopic collage emerges a portrait of the artist as a young man, although Coetzee — speaking through Martin J. — warns us: "It would be very, very naïve to conclude that because the theme was present in his writing it had to be present in his life."
Such disavowal is typical of Coetzee's invigorating shell game with the truth. Certainly, the numerous diversions from the actual facts of Coetzee's life — no mention is made of his marriage and children, for example, which would not conform with the asexual self-portrait he paints — can be taken as rebukes to those who think writers can be known through anything other than their work. As the novel's stories unfold — and Summertime is inarguably a novel – the contradictions merely deepen. Unwilling interviewees all, Coetzee's intercessors seem determined to thwart Vincent's more prurient desires even as they continue to reveal deeply personal histories despite themselves.
Summertime operates on so many levels that it would require a review of many thousands of words to adequately convey all that is at play in this witty, tricky book. At its heart, though, is a refreshing disdain for the restraint of genres — a disdain surprising, perhaps , from a writer known for his extreme formality, his great care, care which has in the past tipped into chilliness. But here Coetzee is almost mischievously consumed with reminding us time and time again, pace Magritte, Ceci n'est pas la vérité.
His would-be biographer is scarcely burdened by fealty to the truth. He is rebuked more than once by Margot for "putting words of your own in my mouth" and "just making things up." As does Coetzee himself, of course, animating all the voices that speak on his behalf, and reminding us that all biographies are works of imaginative sympathy, which might make them readable but poses fundamental questions about their value, a value Coetzee seems at pains throughout Summertime to undermine. (Vincent's willingness to cut and change things to meet his subjects' wishes does the genre's practitioners little credit.) Along similar lines, here's Julia reassuring Vincent on her suspiciously precise recall of long-ago conversations:
So let me be candid: as far as the dialogue is concerned, I am making it up as I go along. Which I presume is permitted, since we are talking about a writer. What I am telling you may not be true to the letter, but it is true to the spirit, be assured of that.
Since his Booker-winning masterpiece, Disgrace, Coetzee has increasingly focused on the slippage of narrative, its inherent unreliability, and his recent works have all been challengingly metafictional. Elizabeth Costello combines lectures and essays which many took to speak on behalf of its author; in Slow Man, Costello returns to interrupt the dramatic proceedings and attempt to assert her authorial agency over the novel's events, a player in her own fiction. Diary of Bad Year is a multi-tracked collection of essays and reflections and voices that literally split the pages they fill. Coetzee is clearly as interested in how we tell the stories we tell and what the effect of their being told is — a literary Uncertainty Principle, if you will — as he is in the stories themselves. The preoccupation isn't exactly new to the author: Coetzee's brilliant Foe posits that the story of Robinson Crusoe was brought to Daniel Defoe by one Susan Barton. (Vincent's suggestion to Adriana that she might have served as the model for Barton is one of Summertime's many intertextual games.)
Coetzee appears entirely disinterested in straight answers — seems profoundly suspicious of them, in fact. When he was awarded the Nobel Prize in 2003, his lecture was another piece of fiction, returning him to a Defoe who seemed merely the latest in a line of Coetzee stand-ins: "It seemed to him, coming from his island, where until Friday arrived he lived a silent life, that there was too much speech in the world."
There's a moment of great poignancy in Summertime, when Coetzee and his cousin Margot are stranded out in the desert, the deceased pickup truck yet another of many testaments to Coetzee's ineffectiveness, his lack of manliness. "Tell me a story," Margot asks the writer as they kill time. "I don't know any stories," her hapless cousin, the future Nobel laureate, replies, and suggestively recites a passage from Lucky's soliloquy in Waiting for Godot before reverting into his habitual silence, a silence traditional narrative can do little to illuminate.
There is no upside in trying to summarize Coetzee in all his complexity, without subverting the book review as he subverts the novel. But it's safe to say that he seems to be telling us: don't trust memories; don't trust biographers or biographies; don't trust narrative; don't trust the written word; don't trust the novel, the novelist, the professional liar. Where, then, are consolations to be found in such a seemingly forbidding perspective? Here Coetzee brings to mind Graham Greene, who insisted, "When we are not sure, we are alive." Some will find this worldview cold and damning; others will find it a congenial challenge, opaque but inspiring. Either way, his message is clear: pay no attention to the man behind the curtain.