The award-winning actress Swoosie Kurtz took on what might have been her most challenging role ever as caregiver for her aging mother, an experience she chronicles in her engrossing memoir Part Swan, Part Goose, now out in paperback.  When we asked the Broadway icon and many-faceted performer for a look at her bookshelf, she graciously pulled back the curtain.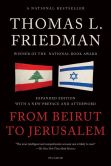 From Beirut to Jerusalem
By Thomas Friedman
"The quintessential book on the Middle East. He knew it all before the rest of us. I read it after 9/11."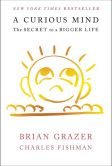 A Curious Mind: The Secret to a Bigger Life
By Brian Grazer
"This brilliant producer & storyteller lets us in on how curiosity has been the driving force in his life & his  success. Throughout his life, Grazer has had hundreds of one-on-one 'curiosity conversations' with accomplished people in arenas as far as he could get from Hollywood. The list includes Jonas Salk, Muhammad Ali, Princess Diana, Michael Jackson, Steve Jobs. His writing spoke to me & inspired me. 'Overcoming obstacles is itself an art form.' 'Life isn't about finding the answers. It's about asking the questions.'  A beautiful book from the man who made 'A Beautiful Mind.'"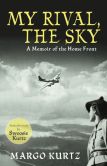 My Rival, the Sky
By Margo Kurtz.
"My mother (now about to turn 100) was a sensational writer. It's the love story of my parents, written in 1943 while she was pregnant with me, and as Japanese bombs rained down on my father in the Pacific.  With the exception of cell phones, texting & Skyping, it could have been written yesterday afternoon. It takes my breath away. Which is why I have excerpts from her book in every chapter of my book."