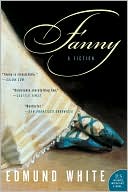 The Scottish freethinker, feminist, and social reformer Fanny Wright died on this day in 1852. In her mid-twenties, Wright determined that the United States offered the best hope for her dream of a thriving utopian settlement. Her Nashoba Commune in Tennessee soon failed, but Wright stayed on in America with the determination evoked by her self-written epitaph: "I have wedded the cause of human improvement, staked on it my fortune, my reputation and my life."

The list of causes Fanny Wright chose to wed is a long one — slave emancipation, free schools, restrictions on organized religion, a health act, female suffrage, bloomers, a release from the "servitude of matrimony" by way of birth control and legal reform, and more:
There is, in the institutions of this country, one principle, which, had they no other excellence, would secure to them the preference over those of all other countries. I mean — and some devout patriots will start — I mean the principle of change.
But Wright became famous as much for her daring to speak as for what she said. The above, excerpted from her speech on July 4, 1828, at Robert Owen's utopian settlement in New Harmony, Indiana, is reputed to be the first major political address by a woman to a mixed audience. Many scoffed when Wright went on the lecture circuit, but Walt Whitman, who heard her in New York, cheered her as "a woman of the noblest make-up…a most maligned, lied-about character — one of the best in history though also one of the least understood."

Fanny Trollope was another fan, her relationship with Wright the basis of Edmund White's 2003 novel, Fanny. White imagines Trollope writing a biography of her friend and being in attendance at the New Harmony speech, where she hears Wright provoked to her epitaph:
At the end of her thrilling lecture, during which she never consulted a note nor shrank back from the insults of the crowd, a man hooted, "Get a husband and leave us in peace!" In response Fanny called out, "I have wedded the cause of human improvement, staked on it my reputation, my future and my life. I will devote the rest of my energy to the promotion of just knowledge, the establishment of just practice and the increase of human happiness." Like an Anglican priest, she pronounced knowledge as "No-Ledge."

She swept off the stage in the midst of the men chanting, "Priestess of Beelzebub, priestess of Beelzebub, priestess of Beelzebub," which isn't terribly easy to say.
---
Daybook is contributed by Steve King, who teaches in the English Department of Memorial University in St. John's, Newfoundland. His literary daybook began as a radio series syndicated nationally in Canada. He can be found online at todayinliterature.com.