Literary power serves.
---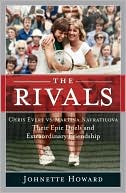 The Rivals: Chris Evert vs. Martina Navratilova
Their Epic Duels and Extraordinary Friendship
By Johnette Howard
Sixty times these two women met in one championship or another over the course of 16 years. Through extensive interviews with Evert and Navratilova, Johnette Howard unveils the emotion and intensity—on and off the court—at the core of one of sports' greatest rivalries and friendships.
---
By John McPhee
Pulitzer Prize winner and longtime New Yorker writer McPhee obsessively follows an epic 1968 match between Arthur Ashe and Clark Graebner, stroke by emotional stroke. The result brings historical and cultural context to every swing of the racket, and serves up a devastating analysis of the competitive mind at work.
---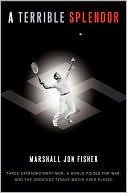 A Terrible Splendor: Three Extraordinary Men, a World Poised for War, and the Greatest Tennis Match Ever Played
By Marshall Jon Fisher
Sports and politics collided when American Don Budge and German Gottfried von Cramm faced off at Wimbledon in 1937. Von Cramm disdained the ruling Nazi Party—and therefore his own survival depended on winning match after match. A Terrible Splendor unfolds the dire consequences that followed when the ace finally stumbled on the court.
---
By Andre Agassi
Agassi hates playing tennis—and always has. You would, too, if you had the maniacal dad Agassi writes about. But Agassi learned that he didn't need to love playing to do his job. Along the way, he tried meth, divorced Brooke Shields, wore a hairpiece, and became one of the defining players of his era.
---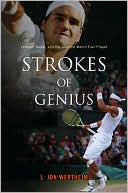 Strokes of Genius: Federer, Nadal,
and the Greatest Match Ever Played
By L. Jon Wertheim
In the 2008 Wimbledon men's finals, five-time winner Roger Federer stepped onto the court against Spain's Rafael Nadal and played what some consider to be one of the finest tennis matches of all time. Sports Illustrated senior writer Wertheim gives readers the point-by-point account in all of its surprising dimensions.