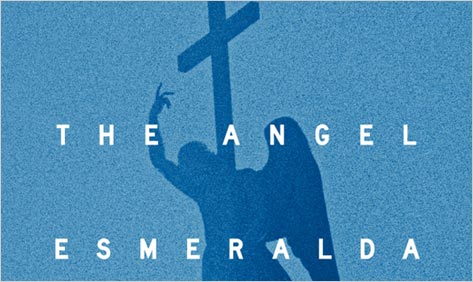 Don DeLillo's electric Underworld, published in 1997, was always going to be a tough act to follow, given that its 800-plus pages surveyed an entire half century of life in America, from the 1951 baseball playoffs to the Internet age. But since it arrived, DeLillo has, perhaps wisely, not really tried to match it. He has produced mostly short books, two of them barely novella length, and even Falling Man, his contribution to the shelf of post-9/11 fiction, was relatively brief and written in muted tones. A writer who built his reputation on swinging for the fences, DeLillo is firmly entrenched in a phase of modest gestures; and now comes The Angel Esmeralda, a collection of nine previously published short stories that originally appeared as far back as 1979.

The necessities of the story form — compression of character and incident — are often at odds with the strengths and even the interests of DeLillo, whose great preoccupation is an expansive sense of dread. His novels rise or fall on the execution of his tone, which can sometimes devolve into what B. R. Myers, in an infamous essay condemning contemporary fiction, referred to as "the safe, catchall vagueness of astrologists and palm readers." DeLillo's fiction has often been hailed as prescient, but it's fair to ask whether his "catchall" approach simply makes it easy to retrofit his vision to whatever grand tragedy or moment of social dysfunction comes along.

There are hazy notions of foreboding and emptiness in several of these stories, one character sensing "the thundering approach of something unimaginable," another "searching for something he could not identify." A few of the stories — including "Baader-Meinhof," about strangers who meet at an art gallery, and "The Runner," in which two strangers share conjecture about a brazen crime they witness — come off as sketches of thought experiments rather than full-bodied, complete products. After the book is finished, its people are less memorable than what they fear: earthquakes, germs, random violence, lack of other intelligent life in the universe. Characters aren't everything, but DeLillo's frequently feel like reductive conduits for his morbid and paranoid worldview.

When he pays just enough attention to people, his larger concerns benefit. In "Human Moments in World War III," first published in 1983, the narrator-astronaut and his colleague Vollmer monitor the titular conflict from space:
It is not too early in the war to discern nostalgic references to earlier wars. All wars refer back. Ships, planes, entire operations are named after ancient battles, simpler weapons, what we perceive as conflicts of nobler intent. This recon-interceptor is called Tomahawk II. When I sit at the firing panel I look at a photograph of Vollmer's granddad when he was a young man in sagging khakis and a shallow helmet, standing in a bare field, a rifle strapped to his shoulder. This is a human moment, and it reminds me that war, among other things, is a form of longing.
"The Angel Esmeralda" appeared in Esquire in 1994 and was expanded to become two memorable sections of Underworld, one of them appearing very near the end of the novel. It follows two nuns, one old and one young, who help the needy in the South Bronx and become particularly concerned about an elusive girl who appears untethered to family of any sort. It bustles with life more than any other story here, but given that DeLillo fans have likely already read Underworld, republication of this original iteration is not much of an event. And revisiting it in the novel after reading it here, one finds out how it was improved before being sewn into the larger work, with one key character developed and several sentences sharpened.

One of the best stories here is "Midnight in Dostoevsky," in which two student friends try to agree on the details they imagine about the life of an old man in their college town: "Does he have to be Russian to read Dostoevsky?" one asks, and the other responds, "That's not the point. The point is that it all fits together. It's a formulation, it's artful, it's structured." They end up falling out over whether actually talking to the man would be worthwhile.

In so overtly expressing his interest in the stories people invent for themselves and others, DeLillo allows for a subtle sense of play that's missing elsewhere — like in "Hammer and Sickle," the worst story in this book by a good stretch. Originally published in Harper's in late 2010, it's set in a minimum-security prison for white-collar criminals, and its timely themes are overwhelmed by a ridiculous conceit earnestly presented: the two young daughters of one of the prisoners broadcast a financial markets report that the incarcerated watch on TV. The girls, evidently provided a script by their mother, rattle off reams of quintessentially wooly DeLillo utterances:
The word is Dubai.

This is the word crossing continents and oceans at the shocking speed of light.

Markets are sinking quickly.

Paris, Frankfurt, London.
The children's show is a premise beyond saving, but the other stories are sufficiently representative of DeLillo's usual themes and strategies that his fiercely devoted fans will welcome the opportunity to have this scattered work in one place. The less devoted will be reminded that DeLillo's incantatory style works best when it has ample room to gather heft, and when his worry has a specific object — the JFK assassination in Libra, the specter of nuclear war in Underworld — and they will wait for his next substantial obsession.