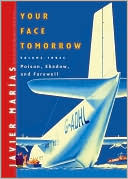 Javier Marias
"How can I not know today your face tomorrow, the face that is there already or is being forged beneath the face you show me or beneath the mask you are wearing, and which you will only show me when I am least expecting it?" We tend to think of hunters, gathers, and prostitutes as primordial professions. But we should not stint in our homage to councilors — those detectives, avant la lettre, whose revenues rise and fall on their talent for gleaning the motives behind events and people. The protagonist of Javier Marias's Your Face Tomorrow trilogy, who is also the asker of the aforementioned question, is a professional of this sort. Through him, Marias reflects on how we, as social animals, flit between knowledge, intuition, ignorance, exposure, and concealment. These books are awash with mature gratifications.
Sigizmund Krzhizhanovsky
Literary justice is no stranger to dalliance. During his lifetime (1887-1950), Sigizmund Krzhizhanovsky's literary career was hamstrung by the politics of the Soviet Union. He did not see into print any of the stories that constitute Memories of the Future. Writing with little hope of being published, he wagered on posthumous appreciation. We're lucky that Krzhizhanovsky was a betting man because his conceptually rich tales have only appreciated with age.
Mahmoud Darwish
The last published book to originally come out in Arabic by the famed Palestinian poet offers a preview of how the conflicts that beset the Middle East will be read once art has been left to enamel the depleted passions of history's victims.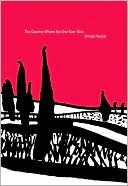 The Country Where No One Ever Dies
Ornela Vorpsi
This jaundice-eyed ode to communist-era Albania is sautéed in a pungent irony which tranquillizes the catalog of deprivations that encircle the young narrator, a girl, for whom sickness is a ticket to love.
Guillermo Rosales
It would be hard to identify a loitering word in this book that can be read in one sitting. Drawing from his experiences as a Cuban exile and diagnosed schizophrenic, Rosales (1946-1993) dramatizes the self-perpetuating indignities suffered by the inhabitants of one of the boarding houses that service Miami's underclass.