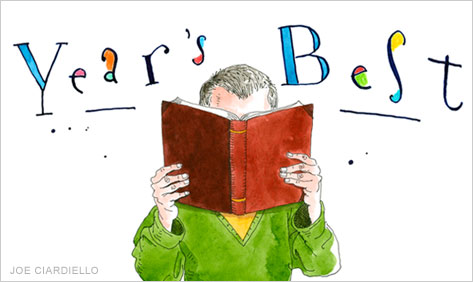 FICTION
Nicholson Baker
Nicholson Baker's subtle and seductive novel follows the mental meanderings of one Paul Chowder as he chases after fulfillment of his contract to write an introduction to an anthology of rhymed poetry. "The rhyming of rhymes is a powerful form of self-medication," Chowder muses. "All these poets, when they begin to feel that they are descending into one of their personal canyons of despair, use rhyme to help themselves tightrope over it. Rhyming is the avoidance of mental pain by addicting yourself to what will come next."
Hilary Mantel
Hilary Mantel sets Wolf Hall in the tense years (1500-1535) leading up to the Protestant Reformation, a critical period in the personal ascent of her protagonist, Thomas Cromwell, the blacksmith's son who becomes the King's man, and in England's political transformation from "little offshore island, poor and cold" to secular empire. This court of Henry VIII is a crowded stage, yet each player, however minor, is permanently fixed in our memory, thanks to Mantel's psychological acuity and her compressed, often startling language.
Jeff Vandermeer
Finch, the eponymous detective hero of Jeff Vandermeer's hallucinatory novel, has the unenviable task of investigating a double murder where only one victim is human. The other is a "gray cap," member of a race of sentient fungal beings who are the occupying forces of the city of Ambergris. Finch trudges through Ambergris's dank byways and criminal underground like Charles Baudelaire turned gumshoe, exposing conspiracy and treachery to the city's fungal mist. The mashup of dreamscape and hard-boiled narrative makes for a sublime reading experience, The Big Sleep as fever dream.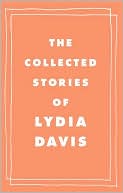 The Collected Stories of Lydia Davis
Lydia Davis
A wonder cabinet of prose, filled with scores upon scores of carefully calibrated exhibits, ranging in length from a couple of lines to a few pages. Davis's stories infuse the concentrated intellectual acuity of the aphorist with the full flavors of fiction, encompassing in her brief pieces an astonishing range of emotion and affect. She's funny as hell, too, and wise to boot. The compact, beautifully designed volume is a gift to the hand as well as the mind and heart.
Helen Oyeyemi
A haunted house, an obsession with eating dirt, fear of immigrants, and the psychic vampire figure of the Afro-Carribbean soucouyant are all brilliantly deployed in this post-colonial gothic that swerves from psychological suspense to supernatural horror. Oyeyemi is a spellbinding writer: our reviewer, Amelia Atlas, wrote "The novel has an almost aggressive poetry… a word will appear surrounded by blank space, forming the end of one sentence while beginning the next. It's as if even the text itself were haunted by absence."
David Mazzucchelli
"Even the superior work done by artist David Mazzucchelli on such icons as Batman and Daredevil, and in his graphic transliteration of Paul Auster's novel City of Glass," wrote Paul DiFilippo in the Review, "fails to adequately prepare the reader for the magnificence of his first-ever solo graphic novel," a fable about an architect who has never built a building. Douglas Wolk also singled out this daring, engaging, and gripping work as "probably the most ingeniously constructed graphic novel ever published."
Michelle Huneven
The newest work from onbe of the most satisfying of contemporary novelists, Blame tells a surprising story of innocence, guilt, and redemption, although not necessarily in that order. In the spring of 1981, Patsy MacLemoore, a 29-year-old history professor with a brand-new Ph.D., wakes up in jail after a drunken blackout to learn she's been arrested for driving her Mercedes into two Jehovah's Witnesses — a mother and daughter — in the driveway of her Altadena bungalow. Both victims are dead, and Patsy has zero memory of anything that happened that night. "Living with change, living with sobriety, living with guilt," wrote our reviewer, Donna Rifkind, "in all her novels, Huneven shows each of these conditions to be a leap of imagination and an act of faith." In Blame, as in Round Rock and Jamesland, the reader is surprised into complicity on both counts.
Eric Kraft
Bringing together the author's previously published tales of Peter Leroy, Taking Off and On the Wing, with a concluding story, Flying Home, this volume comprehends the entire exuberant comedy of Eric Kraft's invention about his protagonist's adventures with a flying motorcycle in 1950s Long Island. Our reviewer, Matthew Battles, wrote: "If you were to pick up a hitchhiking Jorge Luis Borges and Robert Pirsig, or to listen as Thomas Pynchon recited Ulysses from memory over longnecks on J. D. Salinger's tab, you might catch the flavor of Eric Kraft's work." The result is a wholly original celebration of the aspirational and artistic energy unleashed by the imaginative magnetism of the tall tale.
Hans Fallada
Hans Fallada's last novel, Every Man Dies Alone was published shortly after the writer's death in 1947. Translated for the first time into English, and beautifully so, by the distinguished poet Michael Hofmann, it is a huge saga set in wartime Berlin that circles out from a couples' decision to resist the Nazis through the medium of postcards. "Fallada was a Dickens and Dostoevsky man," Powers writes. "He possessed a similar, inspired vision of the small, resolute doings of the ungreat, of the workers and lower-middle-class people who make their lives as they can amid the heedless, side-swiping forces of economic might and institutional caprice."
Yu Hua
The cheek-by-jowl life of a small Chinese town is the stage for this exuberant tragicomedy. "Even if you speak no Chinese and have at best a hazy impression of events in China during the last 40 years, there is nothing remotely inaccessible about this rich, funny, lewd, violent, beautiful, intensely moving work. It's both a tragedy with a smirk and a comedy with a shock buzzer; either way, thanks to the narrative's zing and the brilliance of its translation, its allure is universal," wrote Donna Rifkind in March.
NONFICTION
Mary Karr
Mary Karr's third memoir, after the acclaimed The Liar's Club and Cherry, follows her into the struggles of adulthood "As in her previous efforts, Lit is plumb crammed with tough stuff, drinking and cussing and vomiting and hurting of all kinds. She shakes a sort of glee off it," wrote Melissa Holbrook Pierson here, on her way to a religious conversion that is startling and powerful. When a writer like Karr looks hard at the trinity of family, love, and loss that triangulates our lives, Pierson writes, "she gives us courage for the duration."
Review by Melissa Holbrook Pierson
Richard Holmes
Mapping the explosive effects of the era of Romantic Science (1770-1830), the celebrated biographer of Shelley and Coleridge delivers "a relay race of scientific stories" that "tries to capture something of the inner life of science, its impact on the heart as well as on the mind." He succeeds in spades. Detailing the travels and discoveries of Joseph Banks, William Herschel, Humphry Davies, and others, The Age of Wonder, Dava Sobel writes, "often reads like a novel, but it offers admirable documentation and appended information to support its abundance of factual material."
The Barnes and Noble Interview with Richard Holmes
Darrell Griffin Sr. and Darrell "Skip" Griffin Jr.
Anthony Swofford said of this moving true story — a posthumous collaboration between a father and the son he lost to the war in Iraq — "The best books succeed because they offer the reader a glimpse into a world that might otherwise be unknown, or unknown to most of us. The book at hand…is one of those books." Darrel Griffin Sr. has constructed something much more vital than a memorial to his son's sacrifice — he offers a clear-eyed portrait of the challenging path to modern manhood, and a testament to the power of reading to transform a life: even one cut down in its prime.
Michael Slater
An overwhelming, exhausting, and exhilarating personality, Charles Dickens maintained an almost feverish rate of activity through his entire life – writing novels, editing magazines, performing, founding charities and championing causes. His contemporaries were as bowled over by him as modern readers are, and it takes a book as brilliantly comprehensive as Michael Slater's new biography to bring him before us in full. An eminent scholar of his subject's work, Slater wisely puts the spotlight on Dickens as a writer of many forms: letters, notebooks, and copious uncollected journalism virtually sing out from these pages, providing intimate contact with a figure whose voice is still one of the most memorable of his, or any age.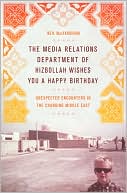 The Media Relations Department of Hizbollah Wishes You a Happy Birthday
Neil MacFarquhar
A veteran New York Times correspondent's account of the changing Middle East yields the kind of insights that never make the front page. Our reviewer Graeme Wood, wrote: "MacFarquhar's achievement is to portray a region in full, and to give the accurate impression that there are many more stories left untold than told. He speaks Arabic, and at one point mentions that one of his favorite Arabic words is tabaruj, a multivalent noun that means "displaying one's charms" (and, when applied to women, connotes feminine guile and hussydom). MacFarquhar's is one of the few books that really illustrate the charms of the Middle East and gives a sense of containing not just multitudes of masked gunmen and fanatics but multitudes tout court. In a region where clichés grow even more readily than hash, this book is no minor achievement."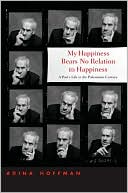 My Happiness Bears No Relation to Happiness
Adina Hoffman
Adina Hoffman's biography of the internationally celebrated Palestinian poet Taha Muhammad Ali illuminates both his work and his life. His verse as Hoffman aptly characterizes it, does not sound like either protest poetry or "the dreamy romanticism that usually served as an alternative;" rather, it embodies what one classical Arabic literary term sums up as "a difficult, elusive, or even inscrutable simplicity." So too, writes our reviewer Scott McLemee, "does Ali's life — with its modest routines in the souvenir shop covering over an agonizing history of displacement, of being made a foreigner in the land of his own birth. Thanks to Adina Hoffman's biography, readers are now better able to appreciate his struggle to create literature in circumstances that might otherwise yield only despair."
Diana Athill
For over 50 years, Diana Athill was one of the twentieth century's most respected book editors. Working with her friend and colleague Andre Deutsch, whose firm was the first to publish V. S. Naipaul, Mordecai Richler, and Brian Moore, among others, Athill edited John Updike, Stevie Smith, Margaret Atwood, and the like. She described that time in her previous memoir, Stet, and her childhood in the sweet recollection Yesterday Morning, the latter written when she was 85. There are echoes of both books here, but Somewhere Towards the End — being about the end — is necessarily more distilled. Her graceful compression, wrote Anna Mundow here, "long with Athill's wit and honesty, make this slim memoir of her 91 years and her reflections on old age and death seem like an afternoon of easy conversation."
Barry Werth
In the second half of the nineteenth century, the prominent British philosopher Herbert Spencer and his adherents — who included industrialist Andrew Carnegie, philosopher John Fiske, and political reformer Carl Schurz — revolutionized modern thought, as author Barry Werth demonstrates in Banquet at Delmonico's: Great Minds, the Gilded Age, and the Triumph of Evolution in America. Werth's richly absorbing history of social Darwinism (it was Spencer who coined the phrase "survival of the fittest") focuses on 11 years of intellectual ferment, climaxing with the titular lavish 1882 New York banquet, held to honor Spencer at the conclusion of his three-month tour of the United States, that gathered many of the book's major players.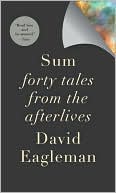 Sum: Forty Tales from the Afterlives
David Eagleman
A neuroscientist offers a lovely, peculiar, provocative, and haunting tour of imagined afterlives, in which science, romance, religion, and the flotsam and jetsam of our experience veer in and out of influence. One afterlife is alive with our memories, in another we are wandering around in the dreams of others; in a third we are recreated from our credit card records and internet habits, in yet another we are forced to confront what we have been. A book hard to describe, and harder to forget.
Liaquat Ahamed
Focusing on the qualities and characters of the rescue team — made up of the central bankers of the U. S., France Britain, and Germany — who struggled to right the upended international economy in the wake of the collapse of the late 1920s, Ahamed has written an absorbing, insightful story with much to tell us about both the past and the present. With regards to the latter, you'll find little here to help you stop worrying: human nature, it seems, is no match for financial catastrophe.
BEYOND CATEGORY

Seven Fires: Grilling the Argentine Way
Francis Mallmann and Peter Kaminsky
Seven Fires is to other books on grilling what a singular masterpiece like The Worst Journey in the World is to a Fodor's travel guide. This beautiful book by the Patagonian-born Mallmann describes his extreme yet simple techniques, and is sure to fire the imagination of any cook or culinary adventurer. Good reading, too.
Map As Art : Contemporary Artists Explore Cartography
Katharine Harmon and Gayle Clemans
This new volume by the author of the ingenious You Are Here extends the boundaries of her celebration of mapmaking. Employing a range of media and states of mind that range from the playful to the political, the artists represented between the book's covers—including Ed Ruscha, Julian Schnabel, Olafor Eliasson, and many others—map landscapes familiar, unknown, invented. The result is a beautiful, captivating volume.
The Letters of Van Gogh: The Complete Illustrated and Annotated Edition
Nienke Bakker (Editor), Leo Jansen (Editor), Hans Luijten (Editor)
Van Gogh's letters are among the most remarkable documents in the history of both art and literature. This six-volume unexpurgated and newly translated complete edition, with reproductions of 2,000 works of art has just been published. The Financial Times calls this the greatest art book — and autobiography — of the decade. The Economist calls it perhaps the greatest art book of all time. Sometimes, money does talk, and talk sense.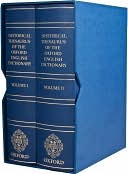 Historical Thesaurus of the Oxford English Dictionary
Christian Kay, Jane Roberts, Michael Samuels, Irene Wotherspoon
The historical pedigree of virtually every word in the OED is here captured, catalogued, and caressed for the enduring delight of word addicts everywhere. It took a team of harmless but hopeful drudges more than four decades to make their way from A to Z, but their ambitions have been realized — and bound — at last.
C. G. Jung
Carl Jung's mysterious, never-before-published yet mythically influential personal manuscript of his own psychological fevers has at last been issued. An unimaginably luxurious voyage through a personal consciousness toward the collective unconscious, you might say.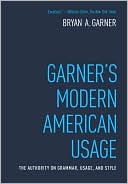 Garner's Modern American Usage
Bryan Garner
My favorite authority on grammar, usage, and style is back with the third edition of his invaluable tome, filled with prescriptions for whatever ails your writing. Helpful to keep handy whenever you are in the throes of compositions, it is also a browsable delight for reader's addicted to the highs and lows of language.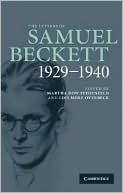 The Letters of Samuel Beckett 1929-1940
Martha Dow Fehsenfeld (Editor) , George Craig (Editor) , Lois More Overbeck (Editor)
"I grow gnomic. It is the last phase," wrote the future master in one 1934 letter collected here, but he would learn to go on even when he couldn't, to reach new and previously unimagined gnomic glories (and much more, of course). A portrait of the artist as a young man that is brilliant, funny, flinty, and often quite surprising.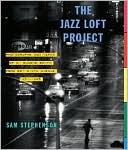 The Jazz Loft Project : Photographs and Tapes of W. Eugene Smith from 821 Sixth Avenue, 1957-1965
Sam Stephenson and W. Eugene Smith
In 1957, photographer W. Eugene Smith took an apartment in a building in Manhattan's flower district, and allowed his apartment to become a sort of open-door clubhouse and performance venue for musicians and habitués of the New York jazz scene. For eight years he documented the life on the surrounding streets and an astonishing parade of musicians and artists – from Thelonious Monk and Charles Mingus to Salvador Dali and Norman Mailer. A stunning selection of these images has been assembled by Sam Stephenson – the result is an essential book for anyone who loves jazz or dreams about the swinging nightland of midcentury New York.
Paul Nicklen
Paul Nicklen's glorious work of nature photography is also a riveting tale of adventure, as the author/photographer recounts one near-disastrous exploit after another, in two of the most unforgiving places on earth. But the images testify that these weren't foolish gambles – polar bears, leopard seals, walrus, and narwhals are all captured by his lens, in arresting and sometimes unnerving immediacy. The resulting artifact is one of pure beauty – likely to bring wonder and delight to readers of all ages and interests.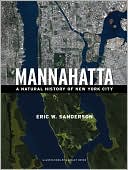 Mannahatta : A Natural History of New York City
Eric W. Sanderson
Subtitled "A Natural History of New York City," this unique volume aims to provide a mode of time travel – resurrecting the pre-urban island (called "Mannahatta" in tribute to the native Lenape name for it) as it existed in 1609, and placing it in juxtaposition with the built-up Gotham we know today. Computer reconstructions, photography, historical illustrations, and studies of the original flora and fauna come together to render in surprising fashion the "green heart" of the modern city. Leavening research with playful speculation, Eric W. Sanderson and illustrator Markley Boyer invite us into a lost world, for a moment found again.