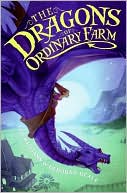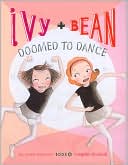 Ivy and Bean Doomed to Dance brings back two irresistible best friends, this time doomed to ballet class. Bean and Ivv, enchanted, promise to go for "the whole session… No quitting. And no complaining." They're cast as dancing squids — who plot their escape at an aquarium. Sophie Blackall contributes delicious drawings; author Annie Barrows never skips a comic beat.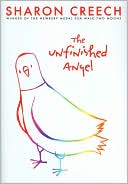 In The Unfinished Angel Newbery Medalist Sharon Creech gives us an elegant, light-as-air fable about an "unfinished angel" who guards over "the peoples" of a tiny remote Swiss mountain village. When young American girl Zola begins making demands, the real trouble and healing begins.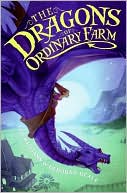 The Dragons of Ordinary Farm are anything but ordinary. Tyler and Lucinda, sent off to live on their great-uncle's remote farm, hardly expect to find danger and adventure. But the place is full of mystery, and one magical creature after another-beautifully depicted by authors Tad Williams and Deborah Beale.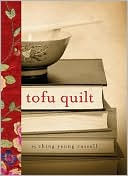 In free verse chapters Tofu Quilt illuminates Yeung Ying's girlhood in Hong Kong. Ching Yeung Russell's writing is redolent with sights, sounds, and tastes — a first bitter cup of coffee, and dan lai the sweet custard that inspires her to defy tradition and become a writer. Family resources are slim, but her mother insists "girls and boys are just the same."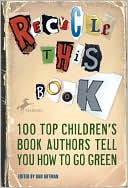 Recycle This Book, edited by Dan Gutman, offers kids superb and readable ideas on going green. The subtitle is "100 Top Children's Book Authors Tell You How to Go Green" — from tiny, simple steps to re-ordering your life, home, and transportation. (Try running cars on old fast-food oil.)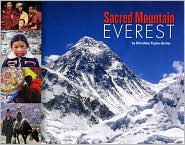 Sacred Mountain Everest by Christine Taylor-Butler offers a new view of the highest mountain in the world. Features not only brilliant photos, but vibrant stories of those who tried, failed, and succeeded against all odds -especially the lesser-known, vital role of the Sherpas.
HONORABLE MENTION
The Prince of Fenway Park by Julianna Baggott.
Liz Rosenberg is the author of more than 25 books for young readers, most recently (Roaring Brook) and her first adult fiction novel, Home Repair (HarperCollins). She teaches at Binghamton University and writes a monthly book review column for the Boston Globe.