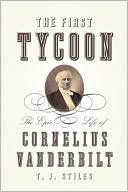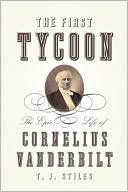 The First Tycoon: The Epic Life of Cornelius Vanderbilt
T. J. Stiles
Thoroughly deserving of its National Book Award for Nonfiction, Stiles's biography captures a huge life and pivotal epoch. Of humble origins, Cornelius Vanderbilt grew into a six-foot, 200 pound, rock-fisted dynamo, a ruthless competitor who transformed this nation through technological and business inventiveness. Fast-paced and filled with arresting personal and historical detail, the biography is an absolute triumph.
Hilary Mantel
Winner of the Man Booker Prize and (nonetheless) a joy, a wonder, and a truly engrossing read, this elegantly constructed novel brilliantly conjures up of one of history's dark horses. Thomas Cromwell, watchful, shrewd, and in this telling, compassionate, rises to power in the turmoil surrounding Henry VIII's obsessions with the Tudor succession and Anne Boleyn. The book is a peerless mixture of biography, history, and fiction.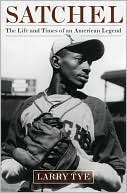 Satchel: The Life and Times of an American Legend
Larry Tye
Egocentric, high-living, outspoken, and flamboyant, Satchel Paige was exactly the sort of player prudish, tight-fisted Branch Rickey did not have in mind to break major-league baseball's color bar. Jackie Robinson got the nod, but Paige, the all-round showman, was a powerful force in moving toward integration: popularizing black baseball and playing off season with white major leaguers. That story gets the treatment it demands in this fine biography.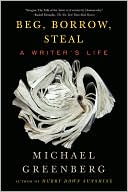 Beg, Borrow, Steal: A Writer's Life
Michael Greenberg
These 44 short, impeccably wrought pieces portray the life and times of the son of a Brooklyn scrap merchant hell-bent on being a writer. Greenberg's trials are grueling, sometimes very odd, often mordantly funny. His prose is direct and precise; his observation of others ruthless; and his sensibility stark and ironic. These are darkly glinting gems of the examined life.
Thrumpton Hall: A Memoir of Life in My Father's House
Miranda Seymour
A decaying Jacobean pile obsessively venerated by the author's father is the setting for this bizarre anatomy of a driven man and four generations of three unhappily merged families. Cool and wry, ghoulish and poignant, it is an ingeniously assembled memoir of misplaced passion and eccentricity; and teems with upper-class monsters, working-class upstarts, and loyal retainers.