There's nothing more subjective than a Best Books list. Keeping that in mind, the first thing I did was eliminate novels written by my closest friends, which took Connie Brockway, Christina Dodd, Lisa Kleypas, Teresa Medieros, and Julia Quinn out of the running. They'll have to glow in the warmth of their appearances on other Best Books of 2009 lists. That decision helped me decide to focus on rising stars, authors whose books you might have missed. Each of these five books was a discovery for me, read once with delight, and a second time with an equal sense of discovery, comfort and affection. The heroes include a couple of Scottish lords, a convict, and a werewolf; the heroines are bold, witty and enduringly lovable. I've put the novels in alphabetical order, by author.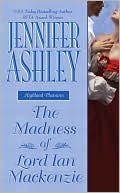 The Madness of Lord Ian Mackenzie
Jennifer Ashley
This novel about a not-so-mad Scotsman and a delightful, bold young widow is deeply, passionately romantic. If you're suffered from ennui due to reading about yet another rakish English nobleman, Ian Mackenzie is your antidote. I adored him.
Toni Blake
This is the perfect small town romance, pitting the sheriff's do-good daughter against the town hell-raiser, Mick. There's nothing simple about the story, because once Jenny knows Mick's secret, she learns that weave of good and evil is as complex as the breakdown of her marriage – and her new love for Mick.
Elizabeth Hoyt
This is a Beauty & the Beast story – an utterly entrancing novel about a scarred man and a woman determined to find refuge with him – whether he wants it or not. I loved how Helen simply shows up at the castle announcing she's the new housekeeper – and forces her way into Sir Alistair Munroe's heart.
Christine Warren
One of the lingering results of a miserable high school experience is a deep love of romances in which plain Janes win the hottest boy in town. Big Bad Wolf is a hilarious, super-sexy novel about a plain and plumpy kindergarten teacher who's suddenly noticed by the BBW himself.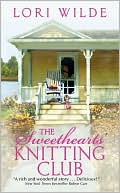 The Sweethearts' Knitting Club
Lori Wilde
I kept reading this book throughout a hours long rain ride with whining children, spilled hot chocolate and a grumpy husband. We arrived in London, and I could hardly put it down. The story of how Jess Calloway got out of prison and came back home to Twilight, determined to find Flynn MacGregory is one of the the sexiest and flat-out most romantic novels I've read this year.