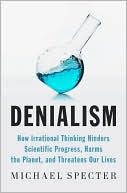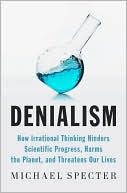 Denialism: How Irrational Thinking Hinders Scientific Progress, Harms the Planet, and Threatens Our Lives
Michael Specter
Despite progress in medicine, genetic engineering, and other fields over the last century, a rising tide of "denialists," including organic food enthusiasts to vaccine skeptics, ignore science to the potential detriment of society. New Yorker writer Michael Specter does not just rebut their claims but describes the root of this mistrust in corporate malfeasance, weak-kneed policymakers, and, sometimes, scientists themselves.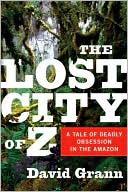 The Lost City of Z: A Tale of Deadly Obsession in the Amazon
David Grann
It's easy to get lost in this riveting tale of a monomaniacal explorer intent on discovering the ruins of a lost civilization in the Amazon basin. On his final expedition in 1925, Percy Fawcett, his son, and a companion, vanished — and over the years since many have attempted to trace his footsteps and followed in his demise.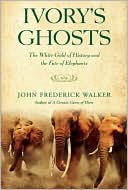 Ivory's Ghosts: The White Gold of History and the Fate of Elephants
John Frederick Walker
In this provocative book, journalist John Frederick Walker tells the gaudy and irresponsible history of the elephant ivory trade in Africa — from billiard balls to piano keys — but he makes a powerful plea that ending the ban on ivory is in fact the only way to save elephants in the long term.
The Fallen Sky: An Intimate History of Shooting Stars
Christopher Cokinos
Few things are more mysterious than a hunk of rock from outer space. In this panoramic history, poet and author Christopher Cokinos traveled the globe to document man's enduring fascination with meteorites as both scientific specimens and collector's items.
A Brilliant Darkness: The Extraordinary Life and Mysterious Disappearance of Ettore Majorana
João Magueijo
A theoretical physicist recounts his investigation into the 1938 disappearance — and likely suicide — of Ettore Majorana, a Sicilian nuclear physicist who some observers rank with Galileo and Newton. Majorana's story has been told many times before in Italian, but this entertaining and humorous book marks the first comprehensive treatment in English.