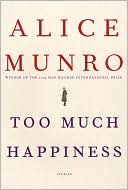 Will e-readers usher in a new heyday for short stories, the convenience food of literature? Hard to tell, but 2009 was an exceptionally strong year for the genre so often disdained as a poor cousin to novels that one of its master practitioners, Alice Munro, slyly has a character take jabs at it in her rich new collection, which tops my list of favorites:
Alice Munro
Munro continues to amaze us with her ability to compress whole lives, including backstories and layers of meaning, into so few pages. In these 10 new tales, most set in small-town Canada and many involving brief eruptions of violence, she writes about the unfathomable randomness at the heart of existence and ponders the difficult question, How are we to live?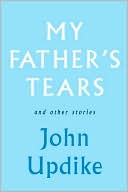 My Father's Tears and Other Stories
John Updike
The overarching theme of Updike's resonant farewell collection is the family diaspora that is a natural but painful passage of man—a dispersal whose final stage is death but whose most effective antidote is memory. Many of these 18 stories are elegiac in tone, and all are emblematic of what Updike called "A life poured into words."
James Lasdun
Like CAT scans of the emotions, these elegantly written stories slice through layers of feelings, building a nuanced, richly detailed picture of what lies beneath the surface of changing moods. Anxiety, in particular, gets a full work-up.
Ha Jin
In his first story collection since 2000, Jin offers 12 visceral tales that read with the immediacy of videotaped interviews. Set in Queens, New York, they illuminate the difficulties faced by Chinese immigrants grappling with exploitative employers, demanding relatives, and the rub between American and Chinese attitudes towards family.
Kazuo Ishiguro
Ishiguro's first book of short fiction, with its evocation of both night and music, is a cycle of five not-quite-novella-length first person stories linked by a shared concern with striving musicians, the challenges of art and love, and what constitutes success. .
Too good not to mention: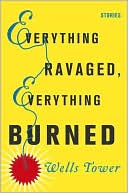 Everything Ravaged, Everything Burned
Wells Tower
A striking, often savage debut that focuses on the cracks in the veneer of civilization, these nine stories are about men who are down on their luck and behave badly, often succumbing to fits of uncontrolled rage.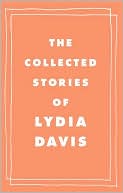 The Collected Stories of Lydia Davis
Lydia Davis
An appealingly chunky little volume gathering together all of Davis' stories to date, from 1986 to 2007. Some of her short-shorts, more like wry prose poems or Zen koans than traditional narratives, are irrresistible, including "Nietszche" (stet), which reads in its entirety: "Oh, poor Dad. I'm sorry I made fun of you. Now I'm spelling Nietszche wrong, too."