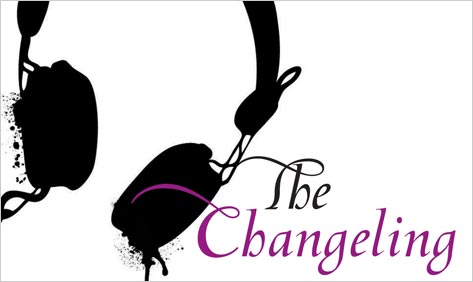 Kenzaburo Oe's novel The Changeling (translated by Deborah Bolivar Boehm) begins in a tried-and-true fashion: with a dead body and a suitcase of posthumous correspondence that may contain the secrets behind the tragedy. Internationally esteemed film director Goro Hanawa has leapt to his death from his Tokyo apartment window. His friend and brother-in-law Kogito Choko has a small trunk with dozens of cassette tapes on which Goro has recorded hours of alternately sober and whisky-fueled monologues, concluding with the announcement that he's going to the "Other Side," followed by a macabre simulation of the "Terrible Thud" of a body striking pavement. Kogito becomes obsessed with the recordings — they contain ramblings about Goro's films, his sex life, and his friendship with Kogito dating to their university days, among other subjects — and is haunted by the thought that they are a conduit to the spirit world through which Goro is trying to explain his suicide.
You could, then, reasonably expect The Changeling to unfold in the manner of other psychological mysteries, with the cassettes yielding up a succession of clues to a hidden past. And indeed, in its 468 pages a number of false leads are introduced and discarded. A sex scandal that makes Goro a tabloid mainstay, threats from violent right-wing nationalists, and a diagnosis of presenile depression are all offered as possible motives, until finally Kogito traces the origin of Goro's demons to a shared trauma from their teenage years, an event they refer to simply as "THAT." But Oe, who was awarded the Nobel Prize in 1994, has not followed the traditional dramatic arc. Instead, The Changeling is structured in a strange and exasperatingly passive way — so passive, in fact, that it seems to have no organization at all. We learn of Goro's past less through the cassettes than through Kogito's sporadic and confused recollections. Because Kogito, an aging writer and intellectual, is so depressed by Goro's suicide, a blue funk lays over his quest to understand it, slowing the story's pace to a distracted crawl.
That Kogito is a thinly veiled version of Oe will come as no surprise to anyone familiar with Oe's previous romans à clef. Fiction has been his means of exploring personal subjects, especially his childhood in occupied Japan and the challenges of raising his mentally disabled son Hikari (who plays a peripheral role as Akari in The Changeling). A Personal Matter (1967), for instance, about a young man faced with the terrifying responsibility of raising a brain-damaged child, is charged with a candid mixture of anger and despair that you sense Oe has dredged from the dark corners of his own experience. His trick has been to animate the autobiography with sometimes wildly figurative language; discussing Kogito's novels, Goro speaks of their "radically unfamiliar images and esoteric allusions and convoluted sentences," and this well describes the swerving, jazzy language of Oe's early work.
The Changeling, in contrast, has a muted, dossier-like quality that is more interested in documenting biographical facts than dramatizing them. Two astonishing details stand out in particular: we learn that Goro was once attacked and mutilated by right-wing yakuza gangsters and that Kogito is the victim of terrorism at the hands of mountain-dwelling nationalists who abduct him and, for some reason, drop a cannonball on his foot. Yet these extraordinary events are retailed almost as casual asides; they're never adequately explained. Even the climactic revelations of "THAT" are vague and undeveloped, as if Oe is content merely to echo themes from his past work. Far too much in this book seems to have been included for no reason except that it happened to Oe in real life. You wish he would examine the beam in his own eye when he has Kogito complain that "English writing can be a bit of a slog — rather like a local train that stops at every station."
Only in the epilogue, which leaves behind the mopey Kogito and inhabits the perspective of his wife (and Goro's sister) Chikashi, does The Changeling acquire a beating pulse. Chikashi meets a former lover of Goro's who is pregnant from another man, and the two think of the unborn child as a chance to renew what they have lost in Goro. For Chikashi, too, the baby offers further healing from her own traumatic "THAT": when she gave birth to an "abnormal child" and, she recalls, "beyond my two naked, elevated legs, I heard the nurse who had just caught the newborn baby exclaim, 'Oh, my God!'"
Here at the book's close is an imaginative layering of experience that injects the depleting sadness of a loved one's death with deeper feelings of pity and reconciliation. It may be too little too late for most readers, however. Oe is now 75, and it's natural that his writing should become ruminative and elegiac. The Changeling, though, is not just quiet but quiescent. The brute material of real life is present, but Oe has not been able to distill meaning from it.