Remembering and celebrating voices raised in protest.
---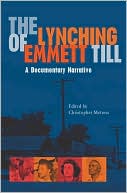 The Lynching of Emmett Till: A Documentary Narrative
Edited by Christopher Metress
The 1955 abduction and murder of fourteen-year-old Emmett Till in Mississippi was the spark that would eventually ignite the Civil Rights Movement. Christopher Metress's chronicle of the brutal crime pairs a wealth of historical documents with thought-provoking works of poetry, fiction, and memoir. The voices of Eleanor Roosevelt, James Baldwin, and Bob Dylan are among those here responding to a moment that became a galvanizing symbol of the injustices of the Jim Crow South.
---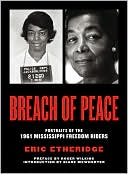 Breach of Peace: Portraits of the 1961 Mississippi Freedom Riders
By Eric Etheridge
The Supreme Court decision Boynton v. Virginia (1960) outlawed racial segregation on buses that crossed state lines. To test that ruling, black men and women took interstate buses into the segregated South in a bold challenge to the racist travel laws that remained in force. Some 70 of the more than 300 Freedom Riders who were arrested while risking their lives in 1961 tell their remarkable stories of courage and conviction in this collection of powerful images — which includes their original mug shots.
---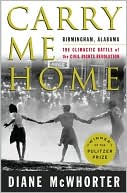 Carry Me Home: Birmingham, Alabama: The Climactic Battle of the Civil Rights Revolution
By Diane McWhorter
The Civil Rights Movement reached a crescendo in 1963, as marchers braved fire hoses, police dogs, vitriol, and violence to demonstrate against segregation in Birmingham, Alabama. The Ku Klux Klan retaliated by bombing the Sixteenth Street Baptist Church, killing four young girls in the process. The reaction transformed the nascent movement into a national cause and led to the landmark Civil Rights Act of 1964. McWhorter, born in Birmingham, won the Pulitzer Prize for her insider's perspective on the conflict, which features interviews with everyone from black activists to former Klansmen.
---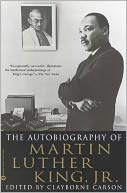 The Autobiography of Martin Luther King, Jr.
Edited by Clayborne Carson
In fact, Martin Luther King, Jr. never wrote an official autobiography. But Stanford University historian Clayborne Carson, Director of the Martin Luther King, Jr., Research and Education Institute, was granted unprecedented access to MLK's unpublished papers by the late Coretta Scott King in 1985. He artfully compiles King's words into this volume, capturing both the major Civil Rights milestones of the time and the everyday events that helped shape its brilliant, charismatic, and complex leader.
---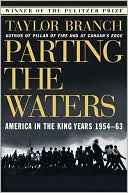 Parting the Waters: America in the King Years 1954-1963
By Taylor Branch
The Civil Rights Movement was in many ways a grass-roots response to decades of oppression. But it was also the outcome of carefully orchestrated political actions and behind-the-scenes negotiations between leaders who collaborated — and sometimes competed. Branch's magnificent three-part series, which begins with Parting the Waters, renders the epic story of the movement's march to legal triumph.