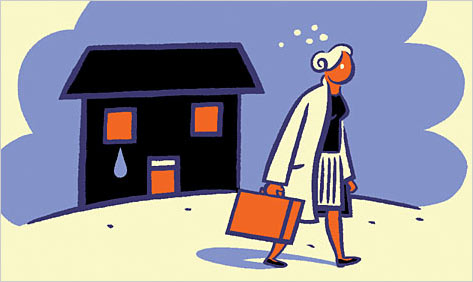 For the past month, Deborah Eisenberg has slowly brought my reading habit to a surprising standstill. I dove into this fat, wonderful collection like a man in a hot dog eating contest. No one writes the kind of strange, deeply intuitive short story that Eisenberg writes. You wouldn't know it from the heft of this volume, but she doesn't write them very often either. Maybe a story a year. So very quickly I began forcing myself to put the book aside. I'd stop to look at her author photo.
Anything to slow down the moment when there were no more left. The end was near. Then it was very near. And then I had to stop. If I kept on I'd be caromed out of Eisenberg's world and back into, well, something else. And I was not ready for something else.
I also was not expecting to have this reaction. Eisenberg is America's poet laureate of neuroses, a blackly comedic metaphysician of altered states. Hardly the sort of thing one wants in bulk. Her heroines — and many (but not all) of her characters are women — struggle to figure out apartments or men or jobs. Their vague disappointment and friction with life is so isolating they try to resurrect themselves with drastic maneuvers. In one early story, "Days," a woman slowly puts her broken life back together, one lap at a time around the track at a Manhattan Y. She worries about her attire, her running form, the comments of men huffing by around her. She is constantly one step away from quitting. Sleep beckons to her as a cool, dark hiding place does to a child.
If many of the people in this book were in my life I'd want to shake them heartily. Or I'd spend several months attaching jumper cables to my chest, hoping to save them. Here on the page, though, they are deeply lovable, so keenly presented it's hard not to wish for their safe passage with all the force one develops while reading a novel. In the beginning of Eisenberg's career, this had everything to do with her voice. All the stories that appeared in her 1986 book Transactions in a Foreign Currency are told in the first person. Each involves a youngish woman facing a drastic turn in her life, struggling to see round the bend. The voice is sharp, fresh, and intimate, full of winningly sly asides on tube socks, the difficulties of buying sausage, and the ineluctable mystery of lovers.
Eisenberg crawled out of the colluding skin of the first person with that collection though and, by and large, has not looked back. She has kept a high, tight hilarity in her prose, however, using it to play in a wider range of keys. The tales of Under the Eighty-Second Airborne yank her characters out of their spiral of narcissism, flinging them around the world and back, and later still Eisenberg's stories acquire a resolute, hard-won kind of wisdom about disappointment and tenuousness that, even when repeated, story after story, does not lose its power.
In "Rosie Gets a Soul," this collection's shining gem, a recovering drug addict discovers that she will need to make peace with a life without highs and lows. "Yes, this was where she lived; this barren, icy planet was where she lived now." It's not all the same, though. No matter what age we are. And no one paints the ice floes — the fjords, the crackling fissures and plunging crevasses — like Eisenberg.
---
John Freeman is the editor of Granta magazine.