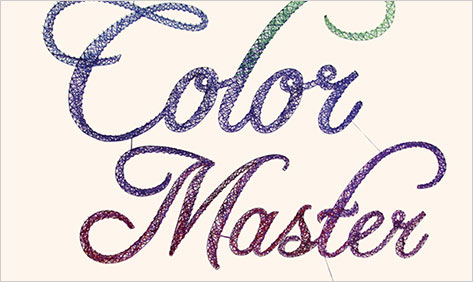 So-called magical realism — the incursion of the fantastic into stories otherwise set within our recognizable world — can divide readers into camps of passionate advocates and those allergic to its hybrid allure. But Aimee Bender's fictions manage an artful balance, modern fairy tales grounded in characters and emotions that remain thoroughly, sometimes painfully convincing.

Throughout her new collection, The Color Master, in fifteen stories, there are themes of the suffocating enthrallment of materialism and the aching desire to fit in and be accepted for who we are. In "The Red Ribbon," a woman takes her husband's casual mention of prostitution to another level when she starts charging him for sex. "I know it's odd," she says, "but for whatever reason, I can't seem to summon up any desire right now to do it without payment." In "Americca," spelled with an extra c, a family find themselves haunted by a ghost who keeps giving them extra belongings — cans of soup, fresh towels. "There was nothing appealing about getting more items every day, and I felt a vague sense of claustrophobia pick up in my lungs," the narrator relates.

Already the author of the novels The Particular Sadness of Lemon Cake and An Invisible Sign of My Own and the short-story collections The Girl in the Flammable Skirt and Willful Creatures, Bender is obviously a master of this genre. But perhaps the most moving stories of this collection are the ones that could best be described as "magical thinking." In "The Fake Nazi," an elderly man turns himself into the police, claiming to have been a a Nazi — though his actual crimes are of a different, more elusive nature.

In the end, the pith of The Color Master comes not from the magical elements of Bender's imagination but instead from her ability to capture what makes us flawed and, ultimately, human.