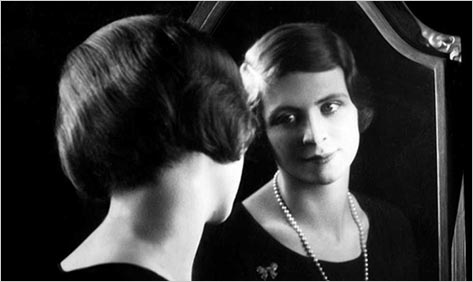 Daphne du Maurier's best-known novel, Rebecca, is a romantic swoon of a book that opens with the famous incantation, "Last night I dreamt I went to Manderley again." It is also a sadomasochistic nightmare and a daring portrait of female humiliation. For du Maurier, like most thriller writers, was a literary subversive, and her fiction, despite its twin-set-and-pearls decorum, presents an unsettling vision of sex, cruelty, and class. Now The Doll: The Lost Short Stories provides a glimpse of that vision in the making.

This slim volume contains eight stories that were originally published in the U.K. volume Early Stories and five that first appeared in periodicals during the 1930s. With the exception of "The Limpet" (1959), all were written before du Maurier had reached the age of twenty-three, and they are, for the most part, experiments in gothic horror, Victorian melodrama, farce, fantasy, and interior monologue. Naturally, the result is uneven. The writing is at times clumsy and overwrought and the denouements often comically predictable. Yet the young du Maurier strives for — and occasionally achieves — the intimate tone that would endear her to generations of readers. An excited wife, for example, anticipates the homecoming of her traveling husband. "She had the window flung open as she dressed. The morning air was cold, but she liked to feel the sharp air on her face, stinging her…and she slapped herself, the colour coming into her skin, the nerves tingling." A cross between Mrs. Dalloway and Madame Butterfly, the childlike bride is predictably demeaned by her caddish husband. The two may deserve each other, however, and that suspicion fosters a creeping unease, one that du Maurier later injects so skillfully in her suspense novels.

Many du Maurier themes are foreshadowed. In "Happy Valley," a fey young woman longs for "something that would bring her security and peace like the tangled path in her dream" and finds it in marriage, only to discover that her dream is also a premonition of horror. Characters are habitually pulled from one reality into another through a tear in the fabric of time or consciousness. The island folk in "East Wind" fall under the demonic spell of sinister visitors. The hero of "The Doll," besotted with a tempestuous Rebecca, stumbles upon her hideous sexual secret, while the virginal heroine of "Tame Cat" stumbles into the grimy paws of her mother's lover.

"What on earth have you done to your hair?" the returning husband asks his fawning wife in "Nothing Hurts for Long," and we hear Maxim de Winter in Rebecca teasing his mousy bride. There are premonitions of other novels, The House on the Strand and Don't Look Now among them, and in du Maurier's 1959 story "The Limpet" we observe the career of a pathological manipulator and see how the character of Mrs. Danvers might have taken shape. It is difficult to read these stories without making such connections, although some stand alone, albeit shakily. "And Now to God the Father," for example, is a fine portrait of a vain and ambitious minister "who was careful never to speak about God," but the satire is marred by melodrama. Most striking of all is the youthful du Maurier's fascination with innocence and violation; the dark side of this most respectable suspense writer.