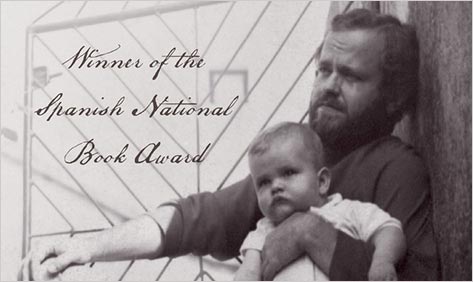 In 1998 Roberto Bolaño cemented his place as a leading writer of his generation when he received the prestigious Herralde Prize for his novel The Savage Detectives. In the next year he helped to launch a career with that same Herralde Prize: Bolaño was one of five jurors who unanimously awarded it to the Spaniard Marcos Giralt Torrente for his debut novel, Paris. It's not hard to see why the great Chilean likely admired it. A somber dredging of memories, this tale of a solitary, middle-aged man who remains smothered beneath his parents' failures is indeed dark, but it also surges with a powerful sense of sincerity and determination. Like all of Giralt's work, it pivots around ambiguities: meticulously reconstructed moments where something almost unnoticeable, but of the utmost significance, occurs. Paris now reaches the English language in Margaret Jull Costa's sharp translation — one of two Giralt books to be published in English this summer, following last year's release of the long story collection The End of Love.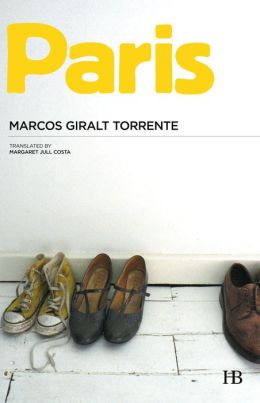 Recalling the identity-seeking, unreliable narrators of Kazuo Ishiguro and the rolling sentences of Javier Marías, Paris heralded the arrival of a significant talent. It is told by an unnamed Spaniard who spends empty nights sifting through the memories of his childhood, driven to know the truth of his parents' lives. His father was a dashing womanizer, a compulsive liar, and a small-time crook, his mother a devoted but flawed woman with weaknesses she fought to suppress. After betraying both wife and son repeatedly, and after doing time in jail, the father leaves for good one day with a curt goodbye. Left alone with his mother, the son soon realizes that her attention is divided between him and some unutterable preoccupation. The core of this question — and the heart of Giralt's novel — comes down to some months she spends in Paris, during which she abandons her son to the care of her sister and is completely out of contact, save for a few perfunctory letters and terse phone calls. It is a lifelong mystery for the son: Did she clandestinely reunite with the father? Did she live out a perennial ambition carefully kept secret? Or did she attempt to sort out another matter entirely, of which the narrator hasn't the least indication?
Paris confronts the distressing fact that our parents may be just as unknowable to us as anyone else we meet. Giralt's protagonist struggles to find a childhood narrative robust enough to support his adult self, but these efforts falter against his parents' inscrutability. How can one forgive — or merely comprehend — people whose motives are scarcely knowable? And how much can we know about ourselves if the people who raised us are enigmas? His ruminations are a constant battle against uncertainty, a steady stream of recollection and speculation that aches to find a few stony facts. Every utterance he makes is compromised by the doubts and the hedges that come from a lifetime spent peering through a perpetual dusk. Though Giralt's antihero maintains a certain dignity, he also flails with a pitiable helplessness.
During the formative months while the narrator's mother is in Paris, his aunt, normally circumspect about family matters and loyal to her sister, decides to reveal something to him. It is "the first time I was presented with a truth that did not coincide with my own. . . . That afternoon was the first time I felt uncomfortable in [my aunt's house], when my mother was not there and could not, with a single look, tell me if I was right or wrong. That truth came from the person most like my mother, the person closest to her."
His aunt explains that he has had to deal with pressures that most people his age could not face. They have "made you different, more mature, more knowledgeable about life," she says. "A lot of people wouldn't cope well with such situations, indeed, many people never get over their childhood experiences." She goes on: his mother has lived a difficult life, she has made many poor choices, and "her going off to Paris was her final failure." It is a shattering realization. A moment passes, and the aunt reaches out to brush away tears that the narrator scarcely knows are on his face. These tears "[make] her words still more humiliating and definitive." In this life-altering moment he understands that he is alone, completely self-reliant for what sense he must make of his existence — and it also marks the emergence of the sensibility whose inquiries and penetrating insights form this remarkable novel.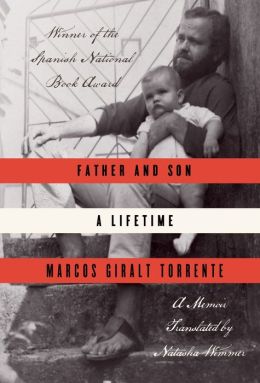 Although Paris's narrator is not a stand-in for Giralt himself, it is clear that this deeply felt book hits close to the author's heart; we are offered some insight into Giralt's obsession with childhood and parents in his 2011 memoir, Father and Son: A Lifetime, which reaches us in Natasha Wimmer's excellent translation. It is a reckoning with Giralt's father's untimely death at sixty-seven, and the rocky relationship between them for the majority of the son's life. It begins amid a severe case of writer's block, a drought that has lasted nearly an entire year since the father's death in February 2007: "My plan was to write about the preceding two years [of his father's illness], and I simply didn't know how to go about it."
Giralt's memoir springs out of a number of related motives: to make sense of his relationship with his father; to tell the life story of a flawed man he deeply admired; to atone for the unflattering portraits his father found in his fiction; and to learn how to write after a unique loss. Although Father and Son eventually settles into a rhythm, telling a story that is both touching and gripping, it also never loses the sense of casting about that dominates its first pages. This is a purposeful and appropriate choice on Giralt's part: his is a memoir suspicious of all conventions upon which the genre is founded, and he is a writer aware that the game of memory is rigged. But he also knows that the attempt to tell one's story is nonetheless worthwhile, for "establishing the incomplete map of what's known might help me find what eludes me."
What exactly eludes the son about the father? He was a painter, an estimable one who exhibited in leading galleries in the 1960s and whose work was admired by his peers; although Giralt admits that he has generally been neglected, he also claims that the senior Giralt was one of the leading artists of his generation. His father leaves his wife when the writer is a young boy, on "an afternoon when I hear loud voices in my mother's bedroom, and when I open the door, frightened, I see my mother on her knees, in tears, and my father brandishing the empty frame of a painting he's just smashed on the floor." Giralt continues to see him regularly in the years that follow, but it is a distant relationship that he finds unsatisfying. He chastises himself throughout the book for the bitterness and the lack of courage that led to so many such lost years.
Although this memoir is foremost a portrait of his father, Giralt also narrates his coming-of-age and development into a writer. His determination to succeed is partly due, he admits, to his desire to prove something to his father; perhaps it is also a way of forging a bond that he knew no other way to build — at one point he recounts how the elder Giralt carried around his son's first published article in his satchel, eagerly showing it off to all his friends. Giralt never wallows in or cheaply romanticizes his life's struggles. To the contrary: the short, sharp sentences employ a trustworthy restraint, only hitting a higher register when the narrative strictly requires it, or when Giralt must make one of his periodic descents into his the lower depths of his soul.
What is perhaps most remarkable about Father and Son is the sensitivity evinced by its two principal characters: a painter and a writer, these are men trained by their life's vocations to be conscious of the slightest details. While this makes their relationship awkward and challenging, it also lets Giralt flex his talents for delving into the tiniest nuances of manners. Father and Son hones a rare insight into the relationship between parents and children, and it delicately portrays the difficult questions surrounding the final goodbyes that each must make. It shows Giralt maturing past the preoccupations and evasions of his precocious first books.
The three titles of his that we have in English establish him as a formidable interpreter of those tiny moments that define our relationships. Giralt creates situations that allow him to portray his own truths about friends, lovers, and families. His skillful manipulation of time, his careful use of compression, and his intuitive grasp of how we form the stories that define our lives are worthy of close attention. For whatever reason, Spain has recently produced a cohort of writers who embody these traits — Javier Marías, Antonio Muñoz Molina, and Enrique Vila-Matas are three living masters who have pursued these inquiries in their own ways. Giralt, arriving perhaps a generation after those men, and indebted to their same modernist forebears, looks ready to join their ranks.