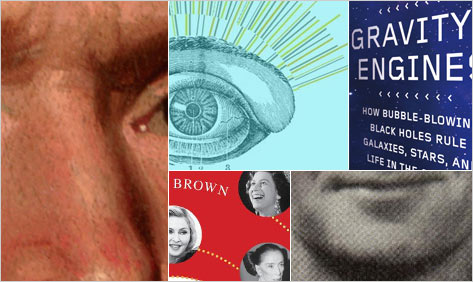 It's never easy, but once again the BNR staff has finally settled on two year-end lists of favorite books, one Fiction and one Nonfiction. But the canoncial ten proved an impossibly small number, and therefore each list of our Editors' Picks this year runs to a dozen — one for each month in a year overstuffed with wonderful reading.
Are You My Mother?: A Comic Drama
By Alison Bechdel
Award-winning cartoonist Alison Bechdel follows her candid 2006 graphic memoir, Fun Home, with a poignant exploration of her complicated relationship with her mother. Her black and white palate, accented with washes of mauve and rose, sets the stage for a restless, intellectually dazzling exploration of how we become ourselves.
Maud Newton Interviews Alison Bechdel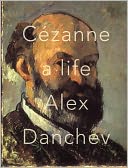 Cézanne: A Life
By Alex Danchev
Was Paul Cézanne a simple country soul from Aix with an untutored genius for painting? Or a crafty performer who knew when to play the rube to fool and entertain the beau monde? Alex Danchev delivers a subtle and revealing portrait of the man whose vision inspired a generation of artists and writers.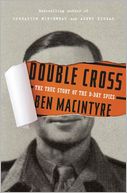 Double Cross: The True Story of the D-Day Spies
By Ben Macintyre
In Agent Zigzag and Operation Mincemeat, Ben Macintyre told true stories of Allied espionage during WWII that ranked with the greatest spy fiction. He returns with an equally remarkable tale of how the success of the Normandy landings depended on captured German spies turned double agents.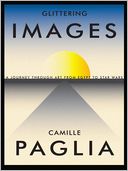 Glittering Images: A Journey through Art from Egypt to Star Wars
By Camille Paglia
Camille Paglia is among the most deliberately provocative — and unfailingly entertaining — contemporary writers today, and here she grabs readers by the ear for an opinionated and compelling tour through the artistic masterworks of millenia.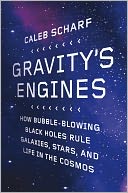 Gravity's Engines: How Bubble-Blowing Black Holes Rule Galaxies, Stars, and Life in the Cosmos
By Caleb Scharf
One of the greatest enigmas in physics — the nature of the collapsed stars we call "black holes" — is explored with brio in Caleb Scharf's painterly prose. The central insight: everything we touch is not only stellar in origin, but most likely emerged at the fertile perimeter of a black hole's cosmic recycling bin.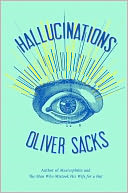 Hallucinations
By Oliver Sacks

The brain is a machine evolved to construct a picture of reality out of sensory inputs. But it's also quite good at creating realities of its own. There's no better guide to this particular trip than Oliver Sacks, a writer who has taken us on so many neuro-scientific journeys.

Review by Melissa Holbrook Pierson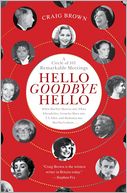 Hello Goodbye Hello: A Circle of 101 Remarkable Meetings
By Craig Brown
Author Craig Brown traces a loop of chance encounters between celebrities, politicians, artists, and authors. Whether marveling at Mark Twain's gracious reception of a 23-year-old Rudyard Kipling or casting an incredulous eye on the praise H. G. Wells heaps on Stalin, you'll be astonished by the extent to which everyone is connected.

A BNR Long List Selection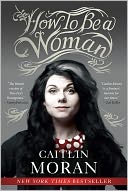 How to Be a Woman
By Caitlin Moran
A welcome successor to such bracingly honest writers as the late Nora Ephron, Caitlin Moran brings genuine pathos and side-splitting laughter to the story of her journey from a chaotic childhood to marriage and motherhood in her twenties. Throughout, the British newspaper columnist lays down bookmark-worthy riffs on everything from modern underwear to modern parenting — and comes to some equally memorable conclusions on the theme announced in her title.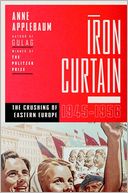 Iron Curtain: The Crushing of Eastern Europe, 1944-1956
By Anne Applebaum
As WWII drew to a close, the Soviet Union found itself in control of a broad swath of Eastern Europe. Anne Applebaum's long-awaited sequel to Gulag documents how Stalin established Communist regimes in a dozen radically different countries, transforming — and often destroying — the lives of millions.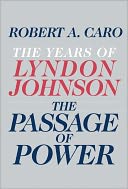 The Passage of Power: The Years of Lyndon Johnson, Volume 4
By Robert A. Caro
The fourth volume of Robert A. Caro's epic work of biography follows Lyndon Johnson from leadership of the Senate to his frustrated days as JFK's Vice-President — and through the tragedy that placed him in the Oval Office. His rise in an era of social tumult unfolds as a drama worthy of Shakespeare.

James Mustich Interviews Robert A. Caro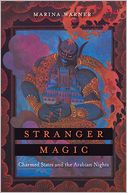 Stranger Magic: Charmed States and the Arabian Nights
By Marina Warner
Noted mythographer and novelist Maria Warner here turns her piercing gaze to one of the most influential sets of fables ever assembled, The Thousand and One Nights. Analyzing the inner meanings of Scheherazade's tall tales, she finds in these familiar narratives fresh import and life-changing potential.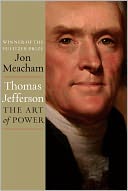 Thomas Jefferson: The Art of Power
By Jon Meacham
Jon Meacham's biography of Andrew Jackson, American Lion, won the Pulitzer. Now he fixes his sights on Thomas Jefferson and finds a contradictory public figure who, though equal parts brilliant and flawed, was most importantly a master manipulator of popular opinion and political power.