Eclectic football titles that expand our love of the game.
---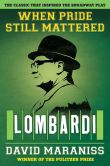 When Pride Still Mattered: A Life of Vince Lombardi
By David Maraniss

To the legacy of Lombardi — the coach so synonymous with winning in the NFL that the league's championship trophy is named after him — David Maraniss brings the same insight into legendary ambition found in his histories of Bill Clinton, the Vietnam War, and Roberto Clemente. Lombardi emerges a juggernaut American success story: a man obsessively consumed by the game and devoted to the concepts of teamwork, determination, and triumph at all costs. Recently named one of the best sports books ever written by Slate, this is a work ethic manifesto fit to inspire both football diehards and detached observers.
---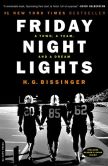 Friday Night Lights: A Town, a Team, and a Dream
By H. G. Bissinger

Before there was the hit NBC series, there was H. G. Bissinger's intricate chronicle of the Permian Panthers of Odessa, Texas. The most acclaimed and championed dynasty in Texas high school football history, the Panthers' trials and tribulations on and off the field are the stuff that both savvy journalism and Greek pathos are made of. At once a critique of the pressure placed upon young athletes and a celebration of their skill and presence in their community, so true to the teenage experience that it has become required reading within both the classroom and the locker room.
---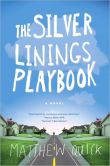 The Silver Linings Playbook
By Matthew Quick

No recent portrayal of football better reminds us that the term fan derives from the word fanatic. Quick casts his hero, Pat Peoples — recently sprung from the psych ward — as a reluctant participant in the frenzy surrounding the Philadelphia Eagles' loyal flock, no bird more fixated than his manic bookie father, Pat Sr. When Peoples is deemed a good-luck charm, a high-stakes, two-prong bet is placed upon both an Eagles win and Pat's score in a local dance contest. Can he develop fancy footwork, keep his cool, ditch sins of the father, and read the signals of romance emerging between him and Tiffany Maxwell, his sardonic-but-alluring dance partner? A victorious comedy, balancing true grit with acquired optimism.
---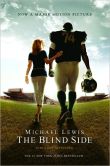 The Blind Side: Evolution of a Game
By Michael Lewis

A fine balance is struck between savvy analysis of maturation in NFL offensive strategy with the sentimental story of pro-bound left tackle Michael Oher's orphaned childhood and adoption into the family of an Ole Miss sports legend. Lewis again delivers the shakeups to conventional athletic wisdom that made his bestseller Moneyball a household name, juxtaposing the pursuit of emotional intelligence with its application upon the professional gridiron.
---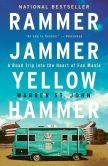 Rammer Jammer Yellow Hammer: A Road Trip into the Heart of Fan Mania
By Warren St. John

With their beloved University of Alabama Crimson Tide capturing their third BCS Championship title in four years, the 'Bama devotees profiled in Warren St. John's odyssey of sports groupies on the road — in a roaming caravan of RVs — have earned their place on this list. It doesn't hurt that their journey is a raucous affair rich in southern hospitality and highway profundity, and that St. John brings a keen observance and respect to the rituals and eccentric humanity of his fervent cast of characters.