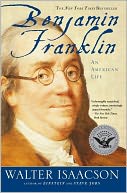 On this day in 1821, the first issue of the Saturday Evening Post appeared. This was the first use of the new name, coined by new owners, though the weekly was begun in 1729, by twenty-two-year-old Benjamin Franklin. His Pennsylvania Gazette was one of five regular publications in the colonies, and itself a purchase from a previous publisher who had struggled on for ten months under the title, The Universal Instructor in All Arts and Sciences and Pennsylvania Gazette. The Post inherited Franklin's type, and was first published in the same print shop Franklin used, where a jingle written by Franklin still hung over the door: "All ye who come this curious art to see, / To handle anything must cautious be…."
Franklin's Gazette aimed for a window on the world, as opposed to local news, and had a rule that there should be an article of literary merit in every issue. The new Post kept this goal, so beginning their tradition of publishing some of the best writers of the day — Poe, Fenimore Cooper, Crane, O. Henry, London, Lardner, Conrad, Christie, and many others. But the literary mandate did not always or easily square with the magazine's other mandate, that of being the voice and guardian of Middle America. In one issue near the end of 1899, new editor George Lorimer announced that the newly expanded Post would continue "to present the best and worthiest of contemporaneous literature," and then went on in the next sentence to give this caution:
There is nothing worthy or permanent in life that is not clean, and in its plans and purposes the new Saturday Evening Post preaches and practices the gospel of cleanliness. It appeals to the great mass of intelligent people who make homes and love them, who choose good lives and live them, who seek friends and cherish them, who select the best recreations and enjoy them.
F. Scott Fitzgerald sold his first mass-circulation story to Lorimer and became "a Post writer," churning out the clean and wholesome tales his client wanted in order to finance his own writing and recreations.
---
Daybook is contributed by Steve King, who teaches in the English Department of Memorial University in St. John's, Newfoundland. His literary daybook began as a radio series syndicated nationally in Canada. He can be found online at todayinliterature.com.