Riveting tales of modern medicine.
---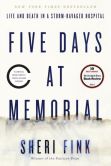 Five Days at Memorial
By Sheri Fink

In the days following Hurricane Katrina, New Orleans was in a state of panic and chaos, with those who were ill or otherwise incapacitated unable to help themselves or each other. Sheri Fink's monumental investigation of the people stranded for nearly a week in the city's Memorial Medical Center unflinchingly probes the layers of complete disaster: the failure of governmental rescue efforts, the repercussions of a decision to artificially hurry the death of some critically ill patients — but above all, the extraordinary persistence of hospital workers and patients alike in surviving amid a momentary breakdown of society.
---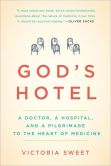 God's Hotel
By Victoria Sweet

Laguna Honda Hospital in San Francisco is the last of its kind in America: an almshouse that promotes the centuries-old notion of the healer rather than the stoic, clinical physician. In her moving memoir, Doctor Victoria Sweet recalls her twenty-year tenure in this modern-day "Hôtel-Dieu" and its unique practice of moving away from the modern "business" of healthcare and more toward the heart of it.
---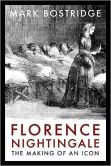 Florence Nightingale: The Making of an Icon
By Mark Bostridge

A definitive voice in the annals of modern medicine, Florence Nightingale wasn't just the sentimental figure of the "Lady with the Lamp," charged with aiding wounded soldiers in the Crimean War. She was also responsible for major advances in public health reform as well as the complete overhaul of appalling conditions in unprepared, understaffed wartime hospitals. Mark Bostridge's illuminating biography portrays a fierce yet ultimately misunderstood pioneer of sanitation in healthcare. See the full review by The Barnes & Noble Review's Bill Tipper here.


---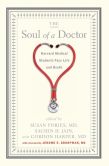 The Soul of a Doctor
Edited by Susan Pories, Sachin H. Jain, and Gordon Harper

It's one thing to master the science behind being a doctor — and quite another to master the art. In The Soul of a Doctor, Harvard medical students share their experiences moving from anatomy class to real-life patient-doctor interactions, dealing with acute emotional challenges no textbook can assuage. With a compelling foreword by New Yorker contributor and eminent medical writer Jerome Groopman, introducing the stories of forty-four doctors-to-be.
---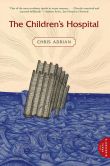 The Children's Hospital
By Chris Adrian

Chris Adrian's singular dystopian novel portrays a detached hospital, floating à la Noah's Ark in post-apocalyptic floodwaters. Its occupants are children, all diagnosed with rare and complicated illnesses and confined two to a bed. Told through the eyes of a third-year medical student blessed with extraordinary, prophet-like powers, The Children's Hospital presents an offbeat biblical allegory with surprising relevance.