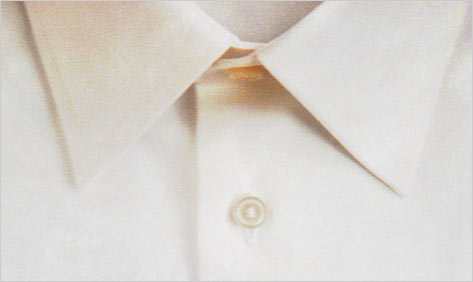 At the heart of Javier Marías's hypnotic new novel, The Infatuations, is a death and a mystery. The death is sudden and violent — a Madrid businessman is fatally stabbed in a crazed attack — but the mystery, by contrast, emerges slowly and elliptically.

As with any crime, the question is why. The answer, however, in the case of Miguel Desvern, lies not in the mind of Desvern's killer but in the lives of those he leaves behind. And the motive for murder resides in the consciousness of the murdered man, a man we never really know. For Marías, a cunningly seductive writer often compared to Henry James, allows us to comprehend only gradually and partially as he slows us down, forcing us to pay closer attention. "We live quite happily with a thousand unresolved mysteries," his narrator observes of our sound-bite world. "We don't want to go too deeply into anything, or linger too long over any event or story…." Another character laments that "…ours is not a solemn age." But this is a solemn narrative. Marías's pace is unhurried, almost languid, yet each page is charged with exquisite tension and barely contained emotion.

"The certainty that someone will never come back," the narrator muses of the dead, "never speak again, never take another step…will never look at us or look away. I don't know how we bear it, or how we recover." María Dolz considers this in an idle way, as she describes her habit of observing a man and woman and their two young children eating breakfast in the café where she, too, eats every morning. To her eyes, this is the Perfect Couple: "…it was the sight of them together that calmed and contented me before my working day began," this silent watcher confesses early on, causing the first shiver of unease. Is this young woman, who works in a publishing house, a meek admirer or a lurking voyeur?

The sense of unease grows when Miguel Desvern (one half, of course, of the Perfect Couple) is killed; but Marías, in his serpentine way, avoids the obvious route that might connect one person's life to another's death. Instead, he reveals María incrementally (never fully) as she is drawn toward Desvern's widow, Luisa, and, more perilously, towards Desvern's closest friend, Javier Díaz-Valera, who immediately becomes the widow's devoted consoler.

"[S]ooner or later the grieving person is left alone….," María observes when she first visits Luisa, "…because other people find that world of grief unbearable, repellent." Not Javier, though, who remains fixated on Luisa even as his relationship with María intensifies. Halfway through the novel, Marías stages a chilling revelation, adding palpable dread to the ominous atmosphere that he has so elegantly created. Shadows deepen and echoes reverberate — María contemplates Macbeth, Javier discourses on Dumas — as uncertainty grows. "It's very risky imagining yourself into someone else's mind," María realizes, long before real danger arrives. "It's sometimes hard to leave." The same might be said of the novel that she inhabits.