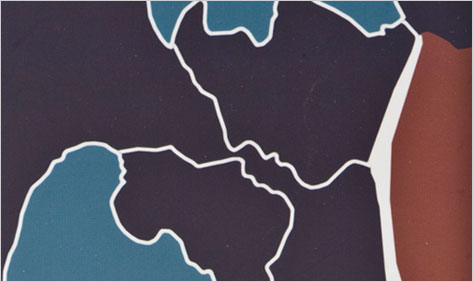 Some characters are too good to retire at the end of a single book. Prodded by readers or their own abiding interest, authors may decide, years later, to check in on an old creation, as if to see what they're up to now. John Updike returned at ten-year intervals to Harry Angstrom in his Rabbit books, while Philip Roth's Nathan Zuckerman has popped up in his work on no set schedule.
Even a character's death doesn't preclude sequels. Seymour Glass offed himself in his debut, "A Perfect Day for Bananafish," but that didn't stop J. D. Salinger from circling back in time to earlier scenes, outtakes, if you will, from Seymour's life before that fateful day on the beach, in "Hapworth 16, 1924" and "Seymour: An Introduction."
If ever there was a character worth revisiting — and reviving — it's Jane Gardam's stodgy, ever-so-proper but emotionally vulnerable Sir Edward Feathers, Q.C. (Queen's Counsel), a.k.a. Old Filth, from her wonderful 2004 novel of that title. An elderly barrister and judge who retires to Dorset after years of legal triumphs in the Far East, Feathers is called Filth in reference to an old joke — Failed in London Try Hong Kong — and because he is impeccably groomed at all times. Old Filth encompasses his life story: his mother's death two days after his birth in Malaya; his nightmarish childhood as a Raj orphan; his long, childless marriage; and his widowed dotage, when he finally has time to play emotional catch-up and reconcile his public life with his private memories. It becomes clear that, despite his best efforts to repress his miserable youth, his early experiences have left a permanent imprint.
The Man in the Wooden Hat is neither a sequel nor a rehash of Old Filth. Instead, Gardam has opted for another intriguing approach to character resurrection: the companion volume, covering some of the same events from a different point of view — in this case, that of Feathers's wife, Betty. Although both novels stand well on their own, Old Filth, with its exploration of Raj orphanhood, holds a slight edge when they're compared. But they are richer still when read in concert. And because Edward, the more fully developed character, survives his wife, he remains central even in Betty's story.
Gardam's his-and-hers set of novels evokes Evan S. Connell's classic pair, Mrs. Bridge (1959) and Mr. Bridge (1969), also about an attorney and his wife. However, unlike the devastating portrait of frustration that emerges in Connell's portrait of India Bridge, Betty Feathers is vivacious and forceful.
We meet her at 28 (as Elisabeth Macintosh), in Hong Kong in the early 1950s, on the eve of her engagement to Edward. They don't know it yet — they barely know each other when he proposes — but both bear scars of hard times. Born in Tiensin, China, Betty was sent home to Scotland for school but was interned in a Japanese camp in Shanghai during World War II, where both her parents died.
Describing Betty to his business partner — a Chinese dwarf named Albert Ross, a.k.a. Albatross, the sinister cardsharp and wiley entrepreneur with the big trilby hat also featured in Old Filth — Edward says, "She's very lively. Infectiously happy. Very bright eyes. Strong." Although Betty's not at all glamorous, he insists, "Her — presence — is beautiful…Her soul is right." It's an assessment he'll stick to even after decades of marriage.
For someone so monosyllabic and repressed, Edward is forthright in his demands. His condition of marriage is that Betty swear to never leave him. "I've been left all my life. From being a baby, I've been taken away from people. Raj orphan and so on. Not that I'm unusual there. And it's supposed to have given us all backbone."
Betty thinks with equal matter-of-factness: "Well, now I know. It won't be romantic but who wants that? It won't be passion, but better without, probably. And there will be children. And he's remarkable and I'll grow to love him very much. There's nothing about him that's unlovable." But no sooner does Betty promise to stand by her man than she meets his legal and personal adversary, the flamboyant Terry Veneering, with his "flap of flaxen hair." Gardam sets her plot in motion and her characters on their lifelong trajectory — a quietly fought tug-of-war between loyalty and thwarted passion — with a single brisk line: "Elisabeth thought: And it is just one hour too late."
One of the many pleasures of The Man in the Wooden Hat — and Gardam's eponymous short story about Filth and Veneering in The People on Privilege Hill (2009) — is piecing together scenes and details that interlock satisfyingly with Old Filth. Like the three plays that comprise Alan Ayckbourn's The Norman Conquests, these works are cleverly engineered to fit together and complement each other. When Edward gives Betty a luxuriant string of pearls on their betrothal, for example, he says, "Someone gave them to me. When I was sixteen. In the war. Just in time. She died a few minutes later. She was lying next to me under a lifeboat on deck. We were limping Home up the Irish Sea — everybody sick and dying." Readers of Old Filth may remember the terrible circumstances of that bequest, when Edward himself came close to death.
In fact, these pearls, and Betty's "guilty pearls" — a lesser double strand given to her by Veneering — surface repeatedly in both novels. But it's only in The Man in the Wooden Hat that we learn the actual circumstances by which they come into Betty's possession — as well as the reasons for the couple's childlessness.
Gardam, born in 1928 and married to a distinguished Q.C. herself, writes incisively about Edward's work and aging, but also about postwar reconstruction in London and abroad, and changing demographics in 21st-century Dorset. The only novelist to have won the Whitbread Prize twice (for 1981's The Hollow Land and, ten years later, for The Queen of the Tambourine), Gardam is an economical writer, sharp, witty, and vivid, naturally suited to Edward's clipped diction and Betty's circumspection.
Although a few small details jar — How does Veneering know about Betty's red chair? And, the flights from Boston that crashed into the Twin Towers were headed to California, not New York — The Man in the Wooden Hat pleasingly comes full circle to where Old Filth begins, filling in some blanks along the way. As in the earlier volume, Gardam saves some startling revelations for her closing pages and treats the Featherses' prime years in Hong Kong as a lightly sketched prelude to retirement in Dorset: perhaps — one can always hope — material for another novel. The fact of the matter is, these are characters you're not quite ready to put out to pasture even after coming to the end of their story.