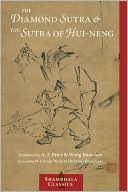 May 11: The world's oldest dated book, the Diamond Sutra, was published "by Wang Jie on behalf of his parents on the fifteenth of the fourth moon of the ninth year of Xian Long" — this day in 868. The sixteen-foot Buddhist scroll was discovered among the artifacts in the Dunhuang Caves, (also Mogao Caves or "Caves of the Thousand Buddhas") in China. Situated at an important intersection along the Silk Road, the Caves were places of Buddhist worship for centuries; when the Buddhists were suppressed, and when more advanced printing techniques prevailed, the Caves became a repository for thousands of older manuscripts, these ranging over a variety of sacred and secular topics. The sealed Caves were rediscovered in the early 20th century, and the manuscripts were plundered from all sides — the British archaeologist-explorer Aurel Stein carting off some 40,000 texts after paying almost nothing to the monk who was safekeeping them. The Diamond Sutra is currently now in the British Museum; the Caves are a UNESCO World Heritage site, and are still being excavated.
As it can be chanted in forty minutes, and as it teaches the essential Zen theme that the path to transcendent wisdom lies in an understanding of the non-abiding aspect of our existence, the Diamond Sutra is still often recited in Buddhist monasteries. The text is framed as a discussion between Buddha and his disciple, Subhūti; below, "The Delusion of Appearances," the final section of their talk, in a translation by A. F. Price:
Subhūti, someone might fill innumerable worlds with the seven treasures and give all away in gifts of alms, but if any good man or any good woman awakens the thought of Enlightenment and takes even only four lines from this Discourse, reciting, using, receiving, retaining and spreading them abroad and explaining them for the benefit of others, it will be far more meritorious. Now in what manner may he explain them to others? By detachment from appearances — abiding in Real Truth. So I tell you –

Thus shall ye think of all this fleeting world:

A star at dawn, a bubble in a stream;

A flash of lightning in a summer cloud,

A flickering lamp, a phantom, and a dream.
---
Daybook is contributed by Steve King, who teaches in the English Department of Memorial University in St. John's, Newfoundland. His literary daybook began as a radio series syndicated nationally in Canada. He can be found online at todayinliterature.com.