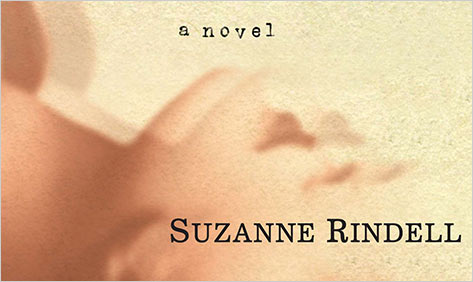 In the acknowledgments of this debut novel, author Suzanne Rindell calls The Great Gatsby "the first true love of my teenage years," and it's obvious she owes much to Fitzgerald's masterpiece. Though our narrator, Rose, a self-described plain Jane typist working in a police precinct in 1925, is just as disillusioned as Gatsby's Nick Carraway—"I had come to the conclusion the whole pack of us were fakes"—she isn't nearly as trustworthy.
It turns out Rose's infatuation with the mysterious new typist, Odalie, a dead-ringer for Clara Bow, is a single-white-female version of The Talented Mr. Ripley's obsession with Dickie. Odalie's "voluptuous demeanor" implies a childhood of "automobiles and tennis courts," whereas Rose, an orphan, was raised by nuns. As Rose tries to uncover more about her exotic new friend, she also reveals inconsistencies in her own biography—a structure that propels the novel and makes it hard to put down.
The perils of storytelling—especially the stories we tell about ourselves—are very much the focus here. Rose, after all, takes down criminal statements for a living. Rindell, a doctoral student in American modernist literature, is well acquainted with the delights that a two-faced narrator can bring to a novel.
Cinematic scenes such as the secret handshake to gain entry into the humid, gin-soaked evenings at the speakeasy, a supporting cast of mustachioed good cops and bad cops, and a flashback sequence that sheds light on Odalie's dark past make The Other Typist a thrilling riff on the classic noir and impressive first novel.