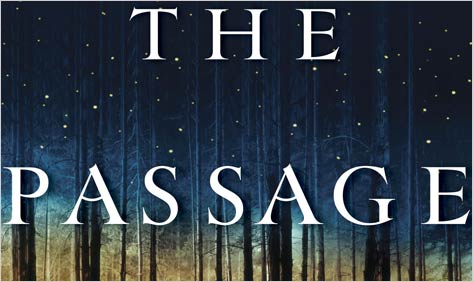 How many of us, particularly as students, have dutifully set out with a summer-reading list of necessary classics and quickly abandoned them for some juicy story that called out irresistibly? Sometimes, as when summer goes by while you're journeying through The Count of Monte Cristo, those things coincide. But my favorite summer reading memories have very little to do with approved reading. My first brutally hot summer in New York City was saved thanks to a bedroom air conditioner and Neal Stephenson's Cryptonomicon. A few years later, I endured my wife taunting me about reading a "girly" book during the few weeks I was happily enmeshed in Kathleen Winsor's Forever Amber (which I use to annoy literary types by calling it the greatest novel of the 20th century—most days I'm kidding).
In summer reading, size matters. Especially during the dog days, you want to look at the brick of pages in your right hand and know that you'll be happily turning them for a while, out of the heat, in a place that holds more appeal than vistas of baking asphalt or scorched lawns.
That kind of book may be popular but it isn't common. So it will be no surprise if readers feel they've found one in Justin Cronin's The Passage. At 784 pages, it's fat. And as the first part of a trilogy, it holds the promise of two more long reads to come. Also, as a story about a band of human pioneers trying to ride out a plague of vampires that has turned America into a virus-ridden wasteland, it arrives without any promise of being good for you.
Which isn't to say it might not be good for fiction. Cronin, a professor of English at Rice University, is working here from an honorable, and unfashionable, impulse: to tell an epic story that will appeal to a broad swath of readers. Nobody embarks on an epic trilogy without ambition, but it seems to me that what Cronin is doing here is more about service. He's working for the reader, he wants to immerse whoever picks up the book and, to quote from Stephen King's advance praise, to make the ordinary world disappear.
For a while he does, though he begins in a recognizably quotidian setting. The book opens in rural Iowa where a teenage diner waitress becomes, in short order, pregnant, homeless, and a roadside prostitute. Her little girl, Amy, who will become both this book's heroine and its presiding spirit, is targeted for a secret government project doing human testing on a virus that may hold the key to immortality. But when Wolgast, the FBI agent in charge of procuring subjects, finds out that his orders are to get a little girl rather than the death-row inmates he's been signing up, he balks and goes fugitive to save Amy.
This tale of man and child going on the lam as a vampire virus sends an already precarious America spiralling into anarchy promises to be both narratively and emotionally enfolding. But when Cronin jumps ahead nearly a hundred years to follow a group of survivors who are carrying on as best they can in a forest fortress, something in the story goes flat.
The inevitable comparisons to Stephen King remind us that, even at his most fantastic, King's characters never feel distant from the reality of our lives. And King's propensity towards sentimentality is overcome by the accumulated force of his storytelling. By contrast, the spare, dry language Cronin uses calls up Cormac McCarthy at his faux-mythological worst:
She remembered people. She remembered the Man. She remembered the other man and his wife and the boy and then the woman. She remembered no one at all. She remembered one day thinking: I am alone. There is no I but I.
Reading The Passage was, for me, a divided experience. I wasn't held by the story even as I was cheering on what Cronin is doing for readers. Though his pacing falters, he already shows a feel for intercutting simultaneous strains of narrative.
Recently, a friend I got back in touch with after many years told me, somewhat sheepishly, that she enjoyed reading Stephen King. I told her she had no reason to be embarrassed by reading one of the contemporary novelists who will last. It's too soon to say whether Justin Cronin will last. But the impulse behind his wish to give readers a big fat piece of storytelling pleasure has already lasted centuries. Hell, it could outlive vampires.