Desperadoes, hired guns, and pale riders.
---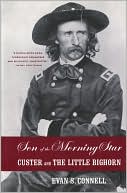 Son of the Morning Star: Custer and The Little Big Horn
By Evan S. Connell
One of the most mythologized and contentious episodes in American History, Custer's Last Stand gets a detailed, engaging treatment here. Connell's fantastic book offers a fascinating history of Plains Indians culture, a welcome dose of military history, and close attention to each of the story's major players.
---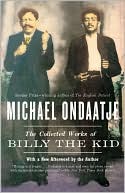 The Collected Works of Billy the Kid
Michael Ondaatje
Poet, novelist and essayist Ondaatje — most famous for his love-in-war saga The English Patient — brings his gaze to bear on a man who has been worshiped by outlaws and reviled by the law-abiding. Billy the Kid is revealed both villain and victim in a soundly researched biographical study that also illuminates the chaotic world which he came to represent.
---
Draw: The Greatest Gunfights of the American West
By James Reasoner
Novelist Reasoner (Appomatox) works in reverse and undertakes an extraction of all the legendary gunfighters of the Wild West — Doc Holliday, Wyatt Earp, Wild Bill Hickok, and Bat Masterson, to name just a few — from the dime-store novels and cheap movies that obscure their true careers. Draw places these surprisingly complex figures back into history, holding each pistolero and shootout up to an unforgiving and mesmerizing light.
---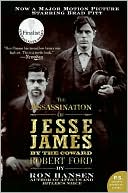 The Assassination of Jesse James by the Coward Robert Ford
By Ron Hansen
Jesse James had a quick temper, a quicker gun hand, and a young acolyte who wanted to be him someday. The 24-year-old Ford finally decided that the time was ripe and murdered James, only to spend his life tormented by his decision. Hansen re-creates their brutal world in unforgettable detail.
---
By Louis L'Amour
America's most prolific writer of the West, L'Amour builds a small epic out of the tale of 18-year-old Shafter, who builds, alongside six other men and 13 women, a town in the hills of Wyoming. The story has it all: love, feuds, guns, Indians, a cattle drive, and a train full of Mormons to boot.