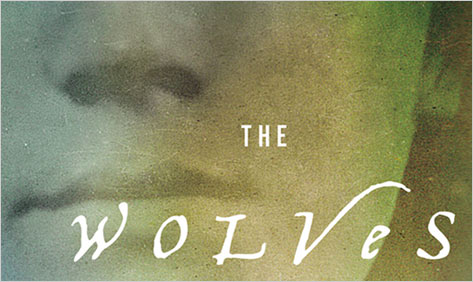 The Wolves Of Andoveris a prequel to Kathleen Kent's best-selling first novel, The Heretic's Daughter. Thatstory was set during the time of the Salemwitch trials, and concerns the accused Martha Currier her brave young daughter,Sarah and the spectre of potentially fatal family secrets. Written with graceand lyricism, Kent'sdebut played out at a galloping pace that made for a fine first work offiction.
The Wolves Of Andoversteps back in time to tell Martha's back story as she comes of age in ColonialMassachusetts in the 1670s. The unmarried and seemingly unmarriageable MarthaAllen is sent nearly as a servant to help out at her pregnant cousin's house.Past twenty years old, and considered a hopeless old maid, stubborn Martha is "passed like an old kettle" to the new family. Life is hard; luxuries, evenpleasures are few. Wolves prowl the countryside, and Indians and deadly poxpose daily threats. Martha is haunted not only by these immediate dangers, butby memories of her own childhood abuse at the hands of a minister—a secret shereveals only to her hidden red notebook.
Martha is intrigued almost against her will by a tallWelshman named Thomas, handyman and laborer at her cousin's farm. Thomas mayhave secrets of his own, linking him dangerously to the death of King Charles.Meanwhile, a parallel plot shows us the seedy side of life in England underthe second King Charles, who seeksvengeance for his father's murder. This subplot is surely the novel's weak link,filled as it is with villains who seem to have been sent over by CentralCasting—the snarky servant to the king, the bloodthirsty bullies, the randyking etc. Altogether too much space isdevoted to this British gang and their violent doings, making The Wolves Of Andover darker and moregruesome than it need be, and slowing the novel's pacing.
On the other hand, Kentis a master at conveying the details of life in seventeenth-century New England. The trading of two piglets for a bolt offine wool; the slippery elm used to ease a newborn's passage; live traps setfor marauding wolves. Moments such asthese open a window onto both the world and the voice of Colonial America, asdo some of Martha's musings: "the sorts of words that the Old Scotsmen stillused were like pepperweed in a mutton stew." What's more, Martha is a genuinelyengaging heroine, and Thomas emerges as a worthy counterpart. Their slow,reluctant but passionate courtship comes to life under Kent's hand: "She woundher arms more tightly around his neck, impressing herself onto him, promisingto wear the unintended bruises like the flags of a new country."
As passages such as the above indicate, The Wolves Of Andover will largelyappeal to devotees of straightforward historical romance, though admirers of The Heretic's Daughter may also welcome the chance to come to know Martha Currierbetter. And the story, while at itscenter a predictable fulfillment of its heroine's deferred hopes, has one ortwo marvelous twists, including one hero hidden where you'd never expected tofind him.