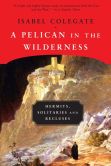 On this day in 1751, Thomas Gray's "Elegy Written in a Country Churchyard" was published. Gray was a reclusive gentleman-poet and did not write many poems, but this one brought him immediate fame and became the most reprinted poem of the eighteenth century. Written when England was on the up-slope of its mercantile and imperial power, the "Elegy" is a tribute to those country folk who chose other than "to wade through slaughter to a throne" or to "heap the shrine of Luxury and Pride":
Far from the madding crowd's ignoble strife,

Their sober wishes never learn'd to stray;

Along the cool sequester'd vale of life

They kept the noiseless tenor of their way.
Thomas Hardy borrowed the title of his first major book from this passage, and a long list of novels and paintings have been titled from other passages. More fundamentally, Gray and his "Elegy" are central to the eighteenth century's idealization of rusticity and reclusion, and its related obsession with sensibility. As documented in Isabel Colegate's A Pelican in the Wilderness: Hermits, Solitaires and Recluses (2003), these fads could lead to some odd behavior. Lord Harcourt, a British diplomat and general, was so determined to create a landscaped retreat around his new villa in Oxfordshire that he had the entire village of Nuneham Courtenay moved a mile down the road. Then Harcourt kindly invited the displaced villagers back for a feast, and a lesson in rural living:
There were two pictures on the lawn, one showing an idyllic cottage scene, with clean little children playing peacefully on the doorstep while the housewife plied her spinning wheel, and the other depicting a miserable and dilapidated hovel, with dirty children neglected by a slatternly housewife. The deferential villagers bedecked the first with flowers and the second with nettles, urged on by their benevolent landlords, who then presented awards for virtue and industry. Later on the most deserving villagers were visited, and granted a red M for Merit to put in their windows.
Lord Harcourt had a portrait of Gray in the study of his villa, and the villa itself is just down the motorway from Stoke Poges, the village upon which Gray based his poem and in which he is buried. But Lord Harcourt's most famous connection to eighteenth-century poetry is through Oliver Goldsmith, who based "The Deserted Village" upon the forced desertion orchestrated by m'lord.
---
Daybook is contributed by Steve King, who teaches in the English Department of Memorial University in St. John's, Newfoundland. His literary daybook began as a radio series syndicated nationally in Canada. He can be found online at todayinliterature.com.