In Alfred, Lord Tennyson's 1842 poem, "The Lady of Shalott" — inspiration to many a painter crafting its scenes, and writers channeling its romantic humanism — the Lady of Shalott is stuck in a tower, cursed to weave tapestries and see the world through the reflection of a mirror. One day Sir Lancelot rides by on his horse, and everything changes:
From underneath his helmet flow'd
His coal-black curls as on he rode,
As he rode down to Camelot.
From the bank and from the river
He flashed into the crystal mirror,
'Tirra lirra,' by the river
Sang Sir Lancelot.
Seeing his reflection in the mirror and having declared that she is tired of simply watching the world, Lady Shalott leaves her castle and ultimately dies, sailing toward neighboring Camelot. In Jessica Anderson's award-winning novel, Tirra Lirra by the River ("tirra lirra" being a phrase of song, like la-di-da or tra-la-la), first printed in 1977 and reissued this month as the latest buoy in Melville House's Neversink Library, heroine Nora Porteous has come back to her childhood home in Brisbane, Australia, having left many years before with a deep, unwavering urge to get out. Like Lady Shalott, she'd felt trapped, the book both a true encapsulation of what it meant to be a woman in early-twentieth-century Australia.
We meet Nora, now in her seventies, as she enters her girlhood home, escorted by one of the many members of town who was a child when she had left. Through a bout of pneumonia on arrival, Nora recounts memories of her life: her escape from Brisbane, escape from marriage, and escape to London. That particular passage from "The Lady of Shalott" about Sir Lancelot was one that struck young Nora when feeling distant from her peers, isolated and alone in her thoughts. She describes one evening by the nearby river, after floodwater had left rifts on the shore:
One moonlit night, coming home across the paddocks from Olive Partridge's house, I threw down my music case, dropped to the ground, and let myself roll into one of these clefts. I unbuttoned my blouse, unlaced my bodice, and looked first at the moon, then down my cheeks at the peaks of my breasts…
Then, a short while later:
Though I am quite aware of the sexual nature of the incident, I don't believe I was looking for a lover. Or not only for a lover. I believe I was also trying to match that region of my mind, Camelot.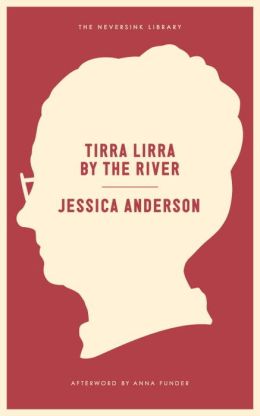 Nora marries late for her time, at twenty-five. Colin Porteous falls fast in love with her: she doesn't have much of a choice in the matter. They move to Sydney, where she feels shackled by marriage. The two divorce after ten years and she, having gotten a large sum of money from the ordeal, feels truly free for the first time. London ("an affirmation of the wonderful discovery that nobody could stop me") offers a new life as a costume shop dressmaker. During this time she meets and moves in with her new best friends, Liza and Hilda (along with pal and landlord Fred), finding herself as the middle-aged woman she had always wanted to be. She refers to "number six," the home in which the four allies live, as the place where she has been happiest throughout her life. Though the trappings of a young life in the city — living with friends and pursuing passions — seem today almost redundant, for a woman of Nora's middle age shortly after World War II, these trappings were virtually unheard of. They may have even been shameful, depending on whom you asked. What Nora embodied was the life of an artist, bold and independent and new. And for that, she should be celebrated. It's hard enough trying to make a passion a life. Doing it against every societal judgment? That's heroism.
Upon its release, the book was heralded for being bold about sex (in conversations about contraception and abortion), and honest about the inner-workings of the human mind. Nora is hyper-aware of her surroundings: how she must sound to people and how they sound to her. In its almost forty years in print, the book has become a classic in the Australian repertoire, and staple reading for young women learning who they are. Tirra Lirra does, at times, feel old, like a story staged prior to its early-twentieth-century setting. Yet its language is straightforward and easy to digest, and Nora as a narrator still feels fresh in her experience of life.
She may at times be timid and grating in her sensitivity, but we like her. We find ourselves sharing in her realization, "I forgive myself everything." We forgive her, too.