Love is real.
---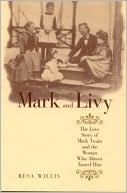 Mark and Livy: The Love Story of Mark Twain and the Woman Who Almost Tamed Him
By Resa Willis
When Samuel Clemens met Olivia Langdon in 1868, she was an invalid with little hope of regaining her health or finding a husband. He was a roughhewn writer on the rise, ten years her senior, and so smitten that he quickly proposed. Livy rejected him, but the man who would be Twain was not so easily dissuaded. Over the next thirteen months and in more than 200 letters, he advanced his case, insisting that Livy could help smooth his jagged edges. He proposed a second time, and throughout the 36 years of marriage that followed, she was his editor, muse, critic, and advisor,while raising their three children and following him around the globe. Access to their letters gives Willis a fresh perspective on one of America's defining voices and one of the most touching courtships of the 19th century.
---
By Francisco Goldman
Just before their second wedding anniversary in 2007, Aura Estrada died while bodysurfing in Mexico, leaving behind her distraught husband, novelist and journalist Francisco Goldman. What could he have done differently? What can he do now? In a heartwrenching attempt to preserve her memory, he gathers objects salvaged from her life around him and shares the difficulty of living without her as he deals with her family's accusations that he bore responsibility for her death. A mixture of memoir and fiction, Goldman calls the work a novel, since facts alone can't capture the extent of his sorrow. A hypnotic, mournful ode to love lost.
---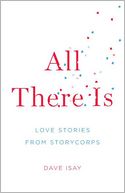 All There Is: Love Stories from StoryCorps
Edited by Dave Isay
Love stories aren't just the stuff of fairy tales and bygone eras. The staff at the oral-history project StoryCorps have heard tens of thousands of Americans put their lives into words, and collected here are the love stories that stood out to the organization's founder, Dave Isay. Organized in three sections — "Found", "Lost", and "Found at Last" — these spoken accounts are as engrossing as any romance in fiction or on film. Highlights include two soldiers reminiscing about a marriage proposal amid mortar fire, a lesbian couple celebrating their legal marriage in Massachusetts, and a woman movingly recalling her final conversation with her husband.
---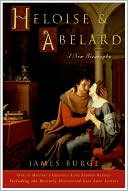 Heloise and Abelard: A New Biography
By James Burge
During the 12th century, a time when few women were permitted an education, young Heloise d'Argenteuil was renowned throughout Europe for her exceptional scholarship. The ward of an affluent uncle, Heloise became a student of Pierre Abelard, one of the period's greatest poets and philosophers. Their private tutoring sessions inevitably led to an all-consuming love affair that made the pair a legendary example of romantic devotion. James Burge draws on over one hundred of their letters to reconstruct the true story of their attachment, one that fed as much on the intimacy of the mind as it did on physical desire.
---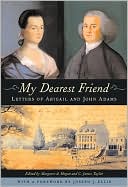 My Dearest Friend: Letters of Abigail and John Adams
Edited by Margaret A. Hogan and C. James Taylor
John and Abigail Adams spent more time apart than together in the early days of American Independence, but both witnessed some of its most significant milestones: the Declaration's signing, the ensuing Revolutionary War, and Adams own rise to the office of President of the United States. From a flirtatious note written in 1762 in which Adams calls Abigail "Miss Adorable," to a 1801 letter wherein she wishes her husband a safe journey home, their correspondence tells the story of both a fledgling nation's early struggles and the strength of an enduring partnership.