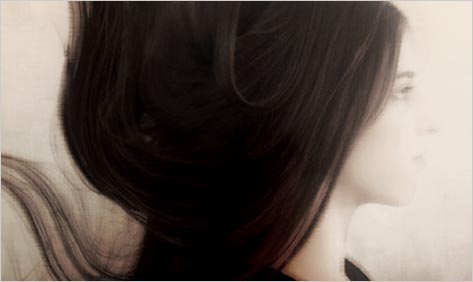 On the very first page of Unorthodox: The Scandalous Rejection of My Hasidic Roots, Deborah Feldman establishes just how much distance she's put between herself and Judaism when she refers to her "recent penchant for all things pork and shellfish." The first-time author, raised by her grandparents in Williamsburg, Brooklyn, belonged to the Satmars, a branch of ultra-Orthodox Hasidim who make most of the world's religions look exceedingly permissive. Her memoir recounts her childhood and youth, through her break from the sect when she was in her early twenties.



While Feldman's story is sad and at times harrowing, the peek it offers inside such an enigmatic, insular community is unfailingly fascinating. Feldman's father, though never under medical care ("to treat a problem is to evade the suffering that God felt you deserved," her grandparents believe), has a severe mental disability, and her mother, married off to him without knowledge of his condition, abandoned Deborah as a child. Feldman is sent to live with her grandparents, kindly but distant Holocaust survivors, and endures a lonely childhood. The term "Jewish guilt" ordinarily conjures stock images of a mother complaining, "You never write; you never call," but Feldman's education takes the concept much further: she's taught in school and at home that Hitler was sent by God to punish Jews for assimilating. Her grandfather has faith that "if we go to extreme lengths to make God proud of us, he'll never hurt us again."



Such a belief system gives Feldman an upbringing long on rules and repression and pitiably short on joy. She exhibits an early independent streak, however, sneaking to the public library for secular books that she hides under her mattress. While such defiance certainly makes her worldlier than her peers, she is still woefully sheltered; for instance, she's convinced she's bleeding to death when she gets her first period.



At times Feldman's account of her early years is a bit, well, kvetchy. The self-pitying tone lifts when she resolves to take control of her life, and the eventual break from her community is as courageous as it is unlikely. (The overheated "scandalous" in the book's subtitle ought to have been some synonym for "brave" instead.) A matchmaker arranges a marriage for her when she's just seventeen; she meets her husband only once before their wedding day. The memoir's depiction of the first days of marriage between two nervous young strangers is astounding. Knowing little about each other and even less about sex, Deborah and Eli are unable to consummate their marriage on their wedding night, despite the fact that her mother-in-law has covered the bed with towels and left a tube of K-Y jelly on the nightstand. Eli confides this failure to his father the next morning, and in short order relatives on both sides are dropping by to rebuke the mortified Feldman. "My husband tells me it wasn't finished," Eli's mother says threateningly. And you thought your mother-in-law was meddlesome.



Feldman develops panic attacks, and a year goes by before the two have intercourse. She immediately gets pregnant, and it's the birth of her son that propels her to make a change. By then living in an Orthodox enclave in Upstate New York, Feldman secretly begins taking courses at Sarah Lawrence College, and from there the small rebellions intensify. She slips into jeans and, when she gets to school, removes the wig required of married women; she skips the mandatory monthly trip to the mikvah, the ritual bath intended to purify women for their husbands following their menstrual cycles; she begins blogging anonymously as "Hasidic feminist." Though she never makes clear why her husband and his family allowed her to take their toddler without a fight, she eventually divorces Eli and moves with her son to New York City, where they still live.



Feldman's straightforward writing only occasionally soars, but Unorthodox is consistently engaging. And the very fact of it is touching. For years the author felt fear and shame reading in secret, reassuring herself, "I am a good girl, I am a good girl, I am a good girl." She examined library shelves, marveling that there were so many men and women who believed in their "innate right…to speak their mind in whatever way they saw fit." That she has joined their ranks is remarkable indeed.