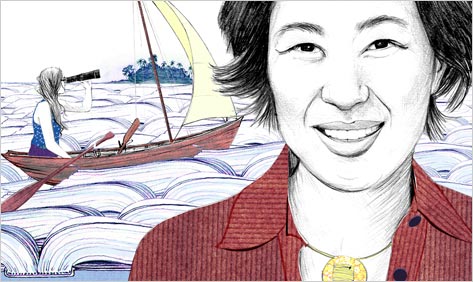 This week, as a new season of Discover Great New Writers selections was announced, we talk with Miwa Messer, Director of Barnes & Noble's Discover Great New Writers program. "Discover," as we know it here, is a unique method of highlighting some of the most exciting new voices in fiction and nonfiction — an all-volunteer committee of devoted readers, drawn from across the entire B&N operation, gather regularly to discuss, nominate, and vote on the books that the program will eventually highlight in B&N stores and online. The result is a uniquely organic selection that represents that most intangible but essential aspect of life as a bookseller — the excitement of discovery itself.
Read on to learn more about the Fall 2014 Discover picks, and how the selection process works.
The Barnes & Noble Review: What makes a book catch the attention of the readers who make the Discover Great New Writers selections?
Miwa Messer: It's the caliber of the writing, the voice on the page that makes you stop short while you're reading and say, "I have to tell everyone I know about this gorgeous thing, NOW." It's a combination of language and character and story: while elements of the narrative may well be familiar, as in coming-of-age novels, dystopian fiction, and sweeping family sagas, stories of war — it's the way the story is told that marks a book for selection (or not). A million years ago I was told, "Telling stories was the first human thing we did." I agree, but let's not forget that there's an art to telling stories.
BNR: What's fascinating to me about Discover is the way the books are chosen. Tell us a little about how the selection committee works.
MM: We have a panel of booksellers that come from across the company and the country: stores, the home office, bn.com, social media, and Nook. We're all voracious readers – and we have to be to do what we do: we see over a thousand books a year from publishers of all sizes, and winnow those submissions down to roughly sixty a year (or fifteen a season).
BNR: What are the reading room conversations like?
MM: Smartest book group you've ever been part of, but one that's also always thinking about who the audience is for that particular title.
BNR: Do people argue passionately for their individual choices?
MM: Absolutely. Reading is such an emotional, intimate experience, and a talented writer makes the art look absolutely effortless, subsuming the reader in the story itself and giving the reader space to become invested in — bond — with the characters. So unless they're bloodless, people can't help but be very, very passionate about what they're doing. The thing that never gets old for me is watching one bookseller change another bookseller's mind — in either direction.
BNR: There are lots of great books out there. What's special to you about discovering new writers?
MM: One of the great pleasures of being a bookseller is putting a book into a reader's hands — connecting the dots (as it were) from a book they loved to something they've not heard of. It's my favorite party trick. [Laughs]
BNR: Before you came to be director of the program, were there writers who you first discovered through it?
MM: Wow. I've lost count. Jeffrey Eugenides, The Virgin Suicides. Julie Otsuka, When The Emperor Was Divine. Jennifer Egan, The Invisible Circus. Junot Díaz, Drown. Monica Ali, Brick Lane. Zadie Smith, White Teeth. Jonathan Franzen, Strong Motion.
BNR: So you picked up Drown, you opened it up, and…
MM: It was the language. It was so alive and original, and immediately connected me to the characters. With certain writers, with certain books, there's an energy on the page, and the encounter feels charged, electric.
But in addition to the joy of discovering someone who writes with that kind of verve, I'm also always really pleasantly surprised when my expectations are exceeded or challenged. I try to be as blind in my reading as possible.
BNR: We all have those expectations we bring to a book that we go into reading. . . . I don't go into reading westerns thinking, "Oh, this is going to be a book for me." So whenever I come across a western that I can't stop reading, where I just feel moved or gripped by, it feels especially revelatory for me. I've read a lot of books in defiance of my own prejudices, because they've been Discover picks. That's introduced me to lots of voices that I would have passed up just because I would think, "I'm not really interested in this kind of (fill-in-the-blank) story," but I read the book and then I'm overwhelmed, and that sense of category seems beside the point.
MM: I am always, always looking at the quality of the prose and the storytelling. I'm on to something if I put the rest of my life on hold to finish reading a submission – I've lost sleep and canceled dinner plans, had cross-country flights pass in a flash, because I was lost in a great book.
BNR: Are there books that you see that you can predict that the Discover committee will be keen on? Or is it always a surprise, what comes out of those conversations?
MM: It's  always a surprise. That's the thing. We're talking about readers with lots of opinions.
BNR: And with their own stories.
MM: Sure, but in the end it's a collaborative process that spills out into a thousand small conversations. We're constantly talking about these books, and rolling them over in our minds, and asking, "Hey, what's someone going to want from this book?"
BNR: Is it painful settling on the ones for any given season that you finally choose? Does it feel hard to choose these books, when other books aren't included?
MM: Not at all. It might be if it weren't a collaborative process.
BNR: So let's talk about the Discover titles chosen for this fall.  Is it always the same number?
MM: No. Four times a year, we introduce a new list of titles. It's anywhere from ten to twenty titles, though we shoot for fifteen titles, and we fall on either side of that.
BNR: It's not dictated by math.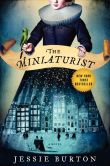 MM: Never. It's always about the reading experience, and there are times where we luck out. For instance, this fall, the fall of 2014, we're looking at twenty-plus titles that are releasing between July and September that we're super-excited about, and we really do think that there is something on this list for everyone. There's The Miniaturist, set in Amsterdam in the 1700s, in which a young woman is married off to a mysterious, wealthy stranger, and she has to come to terms with her new life – and the air of menace that pervades it.  It's a debut novel from an extremely talented young British writer called Jessie Burton.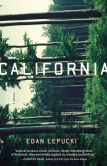 Of course, there's been a lot of early praise for Edan Lepucki's unusual dystopian novel, California — it's a hard-charging, smart, and surprisingly twisty take on a dystopian novel. I don't want to spoil anything, so I'm going to leave you with that and simply urge you to read it.
BNR: I mentioned westerns earlier — there are two among this fall's picks.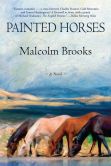 MM: Yes.  First, I want to talk about Painted Horses, a terrific novel right in the vein of Jeffrey Lent's In The Fall and Leif Enger's Peace Like a River. A female archaeologist is posted from the East Coast to Montana in order to make sure a dam that is about to be constructed is not going to endanger any artifacts. What Malcolm Brooks unfolds is a love story, and a story of the creation of America as we know it.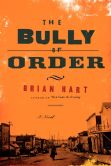 We have another western coming out in September, called The Bully of Order, set in the Pacific Northwest, at the turn of the nineteenth century in the middle of a logging community, and it opens with a doctor who is not really a doctor. It's a story of fathers and sons, and it's absolutely gorgeous.
If you read Fourth of July Creek, ff you liked Philipp Meyer's novel The Son, or Amanda Copeland's novel The Orchardist, which was a Discover Award winner, really you should look at The Bully of Order. It's a deeply engrossing engagement with its time and place.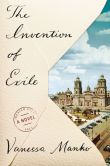 BNR: Emigration is another common theme for first-time novelists.  Before we started you told me you had been reading The Invention of Exile on a plane.
MM: I had multiple manuscripts with me — we review submissions three to six months prior to publication, and I'm frequently juggling more than one read at a time — but I started Vanessa Manko's novel, about a Russian émigré's desperate attempts to rejoin his family, and was immediately caught up in her elegant prose, heartbreaking story, and historical setting, running from 1920s Connecticut and ending in post–WWII Mexico.  It's a novel so assured in its voice and storytelling that it's almost hard to believe it's her first.
BNR: We've talked a lot about fiction, but Discover is equally devoted to great nonfiction. Can you tell us a bit about Caitlin Doughty's Smoke Gets in Your Eyes?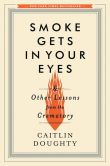 MM: Caitlin Doughty is the new Jessica Mitford, though Doughty has a degree in mortuary science and, in fact, works as a mortician. Her book demystifies death, and it's a great companion to an earlier Discover pick, Mary Roach's Stiff. Doughty has a marvelous sense of humor and she is exactly the kind of person you might hope to have explain all of this slightly intimidating, not necessarily dinner-table-conversation subject.
BNR: There's one more that I wanted to ask you about in particular, because of its wonderful title. It's Gail Gutradt's In a Rocket Made of Ice.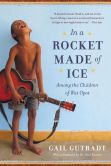 MM: Gudtradt's been volunteering at a Cambodian orphanage for the past few years. This is the story of that orphanage, Wat Opot, and a portrait of the children she has met there and the man who runs it. In a Rocket Made of Ice is something that one of the kids had said to her. It's a lovely tribute to a group of really special children with HIV.
There are two others I want to mention before we run out of space: Michael Pitre's Fives and Twenty-Fives, about a road repair crew in Iraq. These are the guys who have to follow behind and fill in the potholes where the IEDs were previously removed. It's a side of the war that we haven't necessarily seen yet in fiction. The author, Michael Pitre, is a retired Marine who holds an MBA and an MFA.
BNR: Discover has really highlighted quite a few wonderful works of fiction written by veterans of the last several wars in Iraq and Afghanistan.
MM: Phil Klay's incandescent story collection Redeployment is at the top of that list, but there's also David Fobbit's painfully funny Fobbit and Siobhan Fallon's poignant stories about army families, You Know When the Men Are Gone. (Fallon's husband, an army major, served two tours in Iraq.)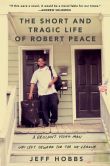 I also want to talk about The Short and Tragic Life of Robert Peace. Peace came from an impoverished background in Newark, and despite long odds he made it out to Yale – where author Jeff Hobbs was his roommate and friend. While Peace definitely made some decisions that many people wouldn't make, he was incredibly smart and charismatic, and Hobbs's account is a tragedy in the truest sense. And Hobbs just really gets in there and tells Robert's story in a way that we think is going to spark a lot of conversation, and we think it's a really important book.
BNR: Do you have any favorites?
MM: I really couldn't pick — this is an amazing set of books.
BNR: So how do I pick which ones to read?
MM: My advice is to start canceling dinner plans.
---

Miwa Messer is the Director of the Barnes & Noble Discover Great New Writers program, which was established in 1990 to highlight works of exceptional literary quality that might otherwise be overlooked in a crowded book marketplace. Titles chosen for the program are handpicked by a select group of our booksellers four times a year. Click here for submission guidelines.