Now you see them, now you don't.
---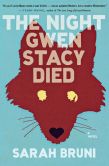 The Night Gwen Stacy Died
By Sarah Bruni

High school senior Sheila Gower is ready to leave her prosaic Iowan town, a rest stop on the way to a megamall — and so allows herself to be kidnapped by a mysterious taxi driver going by the name of Peter Parker, the human alter ego of Spider-Man. Assuming the identity of Parker's doomed first love, Gwen Stacy, the former Sheila undergoes a literal and figurative effacement as she tries to help Peter save an enigmatic figure from his past. Sarah Bruni's debut mixes comic-book lore and the bucolic Midwest with a satisfying eccentricity.
---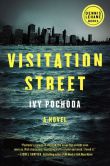 Visitation Street
By Ivy Pochoda

Two teenage girls set out on a raft into New York's harbor, but when only one returns, suspicion and fear quickly descend on their close-knit waterfront community of Red Hook. Reviewer Anna Mundow calls Ivy Pochoda's Visitation Street a "seductive" work of suspense that brings its Brooklyn neighborhood to life before our eyes, and artfully captures the timeless mysteries that lie beneath dark waters.
---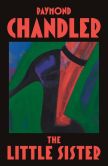 The Little Sister
By Raymond Chandler

The fifth chapter of Raymond Chandler's Philip Marlowe series, The Little Sister is classic hard-boiled fare: the younger sibling of a Hollywood starlet goes missing, and wisecracking P.I. Marlowe must probe the underbelly of the 1940s film industry for answers. Of course, nothing is as it first appears. Less well known than The Big Sleep and Farewell, My Lovely, Chandler's twisty tale mines his brief, agonizing stint as a Tinseltown screenwriter for dark laughter.
---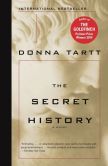 The Secret History
By Donna Tartt
A literary phenomenon upon its release in 1992 and now widely regarded as a modern classic, The Secret History turned the collegiate secret society trope on its head: there's a disappearance, murder, and subsequent cover-up among the exclusive members of a Classics club, and we learn who the culprits are right off the bat. It's the reason behind the vanishing that only becomes apparent later on. Donna Tartt illuminates the extreme behaviors of academic clubs using the singularly appropriate format of a Greek tragedy.
---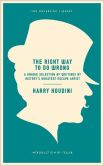 The Right Way to Do Wrong
By Harry Houdini

Harry Houdini knew a thing or two about disappearing: as an "escapologist," removing himself from the sight and hearing range of his audience was his prime métier. In an inimitable selection of his writings, The Right Way to Do Wrong, Houdini shares dexterous tips for foolproof illusions — rope escapes, handcuff release hacks, and many other signature vanishing tricks — as well as ruthlessly demystifying the secrets of his rival magicians.