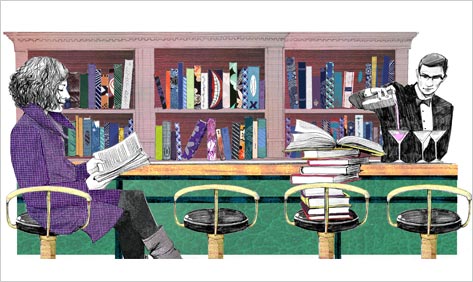 Never thoughted you would right book? Not any more. Here at selfyoupubish.not we take the work from bookwork. If you have idea, we make book happen. You want typed? We do that. Printed? In most cases yes. You know how book has words on two sides of page and computer machine sometimes often only on one? We fix. You know about spaces between words? We do, and that is why we are what you need to help you make book. Maybe you want cover on book? We can. You want two cover on book? We talk. From A to V*, we handle all your book-related need.
We have ghosts and we have writers, ready to service for you. Extra ghosts, even. That is because we are best in industry. You like page number? We do odd, and, for limited time, we also do even. We make pages up to 999 numbers. More than those be extra but we can do too. Do you know spelling? We often do, and have people to check for us when we don't. Wonder why people buy some book and not some book? We know things or two about stuff like those, and when you pay us money, we tell you some of it.
Don't believe what we like to say? Ask a satisfied costumer, like we have done it:
"For the last time, I am a person who puts clothing on theater actors. What do you want from me?"
"Just telling me if you are satisfied."
"Satisfied with what? My life? This lunch you're interrupting?"
"Your life, maybe?"
"Yes, I have been perfectly satisfied with my life. Before you started harassing me. Now leave me alone!"
See, satisfied. We know more like that. We give you their location places so you can find them. Do you like chapters? We hate but can make if you must. We do beginning and middle. End optional but strongly recommending. Fictions, not-fictions, we make books of every things. Some people have world-wide weblog they want make book. We do that. Some people have box of ideas they want make book. We do that too. We put both together and make two book, price of three. Or you have four book, price of five. Five book are price of seven.
So now we convince you want book, you must go to website or call on top of phone. Go to selfyoupubish.not on your computer machine or click your phone in the wall. You need new phone? We have yes. Or maybe you need brand name drug medication with no prescription. We do it. We do it all. selfyoupubish.not. For every you need needs. Murder for hire too. We possibly joke that way.
*W, X, Y, 3 include for additional money cost.
Jeremy Blachman is the author of Anonymous Lawyer and has written for McSweeney's, The Wall Street Journal, and other publications that fall somewhere in between.