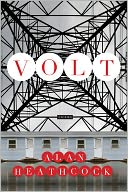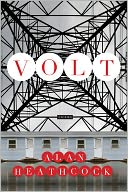 Dear Reader,
Told in crisp, unsparing prose and suffused with compassion, Alan Heathcock's revelatory stories unfold while the residents of a small American town struggle at the intersection of survival and sorrow, loneliness and faith, escape and retribution — and create a living, breathing world of their own.
Anthony Doerr, winner of the 2002 Discover Award for fiction for his story collection The Shell Collector says, "Each story in its way shows how we reverberate after tragedy, and how we try–and sometime fail–to vibrate our way back toward equilibrium. Volt is (dare is say it?) electrifying." And Donald Ray Pollock (whose most recent book is The Devil All the Time) follows up with: "Frankly, there is little to fault in any of the eight stories that make up this collection…. Heathcock displays a generosity of spirit that only those writers who love their characters can summon, and Volt is galvanizing proof of his talent."

We asked Alan to tell us about 3 books he frequently recommends, and this is what he said:
"This collection of stories about the lost and lonesome, the world-weary and wanting, is short fiction at its best. Riveting, thoughtful, tender at times, suspenseful, this book crackles with energy. As testament, my wife was reading in bed when suddenly she hurled the book against the wall. 'What's wrong?' I asked. 'I just finished the story "The Bees",' she said. 'That story's going to haunt me.' Then she laughed and said it was the best thing she'd read in a long time. My sentiments exactly."
Shahid Reads His Own Palm by Reginald Dwayne Betts
"People don't read poetry much anymore and I think that's a tremendous shame, mainly because you have authors like Reginald Dwayne Betts who can give more beauty and insight in a few lines than most novels achieve in 300 pages. I read for many reasons. I read for entertainment, for escape, for thrills. The most noble of reasons, I think, is the desire to be told something I don't know. Betts writes about crime and prison, about confinements of body and mind and soul, and tells me everything about these topics that a lifetime of television shows, movies, and novels, failed to deliver."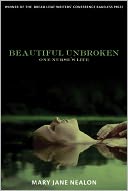 Beautiful Unbroken by Mary Jane Nealon
"I can honestly say that no book in the past year has moved me more deeply that Mary Jane Nealon's Beautiful Unbroken. These autobiographical essays add up to a larger narrative about a woman whose purpose in life is to be a nurse. She's literally a nurse by profession, but moreover she nurses the spirits of those around her, becomes a nurse to hope and pain, a nurse to grief, to tragedy, and to recovery. This book, written in beautiful prose, filled my heart, broke my heart, and confronted me with questions of conscience that have changed the way I view the world."
Cheers, Miwa
---

Miwa Messer is the Director of the Barnes & Noble Discover Great New Writers program, which was established in 1990 to highlight works of exceptional literary quality that might otherwise be overlooked in a crowded book marketplace. Titles chosen for the program are handpicked by a select group of our booksellers four times a year. Click here for submission guidelines.