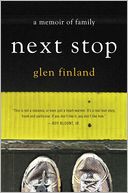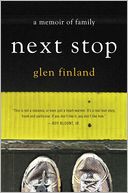 Dear Reader,
I never get tired of asking people what they're reading, and that's especially true of Discover authors – partially because I'm always looking for recommendations, but also because I'm fascinated by other people's choices: Rajesh Paramesawaran (I am an Executioner, Discover Summer 2012) tends to Edgar Allen Poe and Herman Melville, Charlotte Rogan (The Lifeboat, Discover Summer 2012) to two of my personal favorites, J.M. Coetzee and Hilary Mantel.
Glen Finland, author of the disarmingly honest and witty Summer 2012 Discover selection Next Stop: A Memoir of Family, shares her eclectic list of books she frequently recommends below.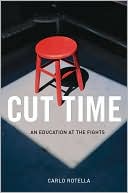 Cut Time: An Education at the Fights by Carlo Rotella
Everything I know about prizefighting comes from ogling larger-than-life boxing scenes by American painter George Bellows—plus Carlo Rotella's 2003 memoir Cut Time: An Education at the Fights. Whether you're a fan or not, it isn't just the visceral accounts of the "bomb-throwing" punching style of fighting greats like Larry Holmes or Muhammad Ali that gives this achingly eloquent book top billing. It's Rotella's portrayal of what's at stake for the former fight figures, legends from a half century ago like Sandy Saddler and Beau Jack, who represent "tradition incarnate" in the bruising pageantry of the boxing world. After the retired fighters frail and excruciatingly slow stab at a dignified pre-fight ring walk, Rotella astonishes the reader by turning the center ring spotlight on another "endangered species, a ghost, a legend"—his "impossibly tiny" 85-year-old Italian grandmother who lives alone in Queens. Like Saddler and Beau Jack, after "a couple of bad knock-downs" on her perilous outings—a mugging on her way to Mass followed by a broken hip from a fall—Grandma's personal dignity is at stake every day. Rotella lovingly mirrors his Old School Grandma's angst with the tension of the broken down fighters who must conserve every ounce of their energy to make it in an "increasingly forbidding world." Growing old, Rotella realizes, is a "relentless managing of self…balancing regeneration against exhaustion." This fight fan's view of his beloved grandmother, a real contender in a cast of throwbacks who struggle to "go the distance," rings as clear as a boxing bell.

But Beautiful: A Book about Jazz by Geoff Dyer

Geoff Dyer's But Beautiful: A Book about Jazz hits the road with sax player Harry Carney behind the wheel and big band leader Duke Ellington sitting shotgun, composing new songs between gigs. In vignettes about the private lives of legendary jazz greats, he shows us "the long shadow" of John Coltrane improvising intricate variations on old standards, and Miles Davis spitting out short, well-crafted solos. But this British journalist also applies an endless curiosity about what happens off-stage, and his repeated riffs on these musicians years of hard living reveal a much darker pattern. Crediting jazz "with the power and ferocity of a fire sweeping through a forest," Dyer looks closely at the human toll it has taken on its creators: Thelonius Monk's puzzling mental illness leads to a brutal beating after he refuses to cooperate with cops during a car search; doomed horn player Chet Baker gets his teeth knocked out in a breakfast brawl with a fellow junkie. Yet Dyer shows us their humanity too. In minimalist prose that carries a tune of its own, Dyer points to Art Pepper's weakness for heroin as "his source of strength" on the alto sax. And you will want to shed a tear when he summons up a chance meeting on a Paris train with near-forgotten tenor sax genius Ben Webster—"The Brute"—as he "carried his loneliness around with him like an instrument case. It never left his side."

Coming into Eighty by May Sarton

In Coming Into Eighty, written in the last two years of her life, poet May Sarton extends her economic use of language to paint us a picture of what she calls the "Enders" time she has left. Taking not a moment for granted, these tight poems do not trip you up with abstract imagery; instead, they feed your senses with Sarton's long-lived experience. In "Small Joys," she celebrates the natural world outside her Maine home—from the pulsing mating dance of fireflies to the five foot leap of her hefty housecat. Then this octogenarian invites us inside to watch her grow old, without bitterness. In the comic "Getting Dressed," we chuckle but want to give her a hand as her creaky body throws her off balance: "Pulling on a sweater / I get lost inside it." Of course, at eighty, she is no stranger to loneliness. She aches for the close friend she lost to AIDS a decade ago, and in the middle of the night, the sudden thought of her late partner evokes a moment "With such a freight / Of passionate grief in it…" that she cries out alone in her bed.

And yet, somehow every page reflects her acute awareness of "the bliss of being alive!" Even sharing her pillow with an old cat makes her realize "How rich I am!" In a parting gift to her readers, Sarton wraps up the whole package in "Birthday Present" — and it delivers: "I have travelled so far / Through time / To arrive at this moment / Awestruck." Now who wouldn't want to flame out like that?
Glen's essay What Happens When I am No Longer Here? is posted here on the Autism Speaks blog.
Cheers, Miwa
---

Miwa Messer is the Director of the Barnes & Noble Discover Great New Writers program, which was established in 1990 to highlight works of exceptional literary quality that might otherwise be overlooked in a crowded book marketplace. Titles chosen for the program are handpicked by a select group of our booksellers four times a year. Click here for submission guidelines.