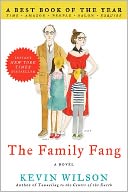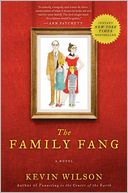 Dear Reader,
Discover's very first tweet (via @BNBuzz) was courtesy of Kevin Wilson, author of the very witty and equally trenchant novel, The Family Fang:
"Mr. and Mrs. Fang called it art. Their children called it mischief." We call it a Discover pick, Fall 2011.
Published to almost immediate critical acclaim, Wilson's audacious, bestselling novel about Annie and Buster Fang and their performance artists parents reminded us of Katherine Dunn's modern classic, Geek Love, another offbeat story of surviving family and finding home. (If you haven't already picked it up, Wilson's debut story collection, Tunneling to the Center of the Earth is a treat.)
We asked Kevin to tell us about three books he's frequently recommended of late, and this is what he told us: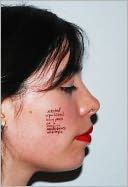 Selected Unpublished Blog Posts of a Mexican Panda Express Worker by Megan Boyle
I'm not sure how to classify the book, prose or poems or memoir, but the text itself is unbelievably engaging and mesmerizing. Boyle writes with such openness about living in a world that constantly mystifies you, the strange act of watching yourself do things you can't quite understand, making a mess of things and figuring out how to keep living. The introspection of the book could become tiresome if not handled so well and rendered in such disarming and funny ways. Awkwardness and humor and sadness mix together to become a true document of those years when we're trying to become something and realizing we're not succeeding. I recommend it because I can't think of another book quite like it, can't think of a voice as distinctive and strange as Boyle's.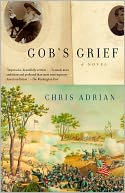 Gob's Grief by Chris Adrian
The ambition of this novel, the way it seeks to create magic in the aftermath of the Civil War, is stunning. That it was a first novel is even more impressive. Mixing real (Walt Whitman & Victoria Woodhull) and imagined (the twins at the heart of the narrative, Gob and Tomo) characters, Adrian has a knack for writing about loss, about how the living must deal with their sadness (evidenced in his other, brilliant novels The Children's Hospitaland The Great Night). I recommend this book a lot as an example of not holding back, of putting everything into the book, chaos be damned, and creating an entirely new and thrilling world.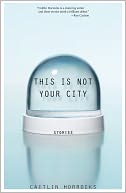 This is Not Your City by Caitlin Horrocks
Each one of the stories in this collection feels electric, a unique mixture of darkness and humor, spanning the world in its settings. Horrocks understands that human beings, capable of great sensitivity, are also capable of causing great pain, and she works the line between these two states to great effect. Read "At the Zoo" and see the perfection of this story, the multiple perspectives between a young boy, the boy's mother, and the boy's grandfather, and how she mixes these three characters' thoughts and actions to create a complex and chaotic experience in a strange space. This collection is what you want from short stories: precision with great emotion; humor underlying sadness. [This is Not Your City was also a Fall 2011 Discover selection. -Ed.]
Cheers, Miwa
---

Miwa Messer is the Director of the Barnes & Noble Discover Great New Writers program, which was established in 1990 to highlight works of exceptional literary quality that might otherwise be overlooked in a crowded book marketplace. Titles chosen for the program are handpicked by a select group of our booksellers four times a year. Click here for submission guidelines.