Season's readings.
---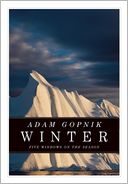 Winter: Five Windows on the Season
By Adam Gopnik
Might "winter" one day become a historical concept rather than an ordinary aspect of the year? Faced with the prospect of global warming, the New Yorker contributor and author of the bestselling Paris to the Moon delivers a stunning meditation on the season, a brilliant evocation of all that we treasure in winter — and might one day lose.
---
The Worst Journey in the World
By Apsley Cherry-Garrard
The author served as assistant zoologist on Scott's last, ill-starred expedition to the frozen wasteland that rings the South Pole. Written a decade after he narrowly escaped his leader's fate, Cherry-Garrard's account of Antarctic exploration is gripping, poignant, and not without a bracing humor.
---
By Mark Helprin
Build a fire, find a comfortable chair, and lose yourself in Helprin's magical evocation of Belle Epoque New York and the farthest reaches of the imagination. His unlikely love story of a thieving, middle-aged Irishman and a dying young heiress is a transporting tale of breathtaking invention and great beauty.
---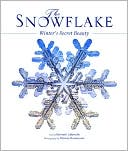 The Snowflake: Winter's Secret Beauty
By Kenneth Libbrecht
A captivating exploration of the art, science, and variety of snowflakes, illustrating, through the author's extraordinary microphotographs, the crystalline intricacy of their structure and pattern. With useful tips for snowflake hunters, Libbrecht's book is a delight to look at and learn from.
---
By Laura Ingalls Wilder
Amid howling winds, freezing temperatures, and blizzard after brutal blizzard, the Little House family — hunkered down in one room with dwindling supplies of food and fuel — persevere with a little help from Pa's fiddle, Ma's improvisational cooking, and a lot of hope. Ages 8 and up, and perfect for a family read-aloud.